Profile: Becca Joseph '17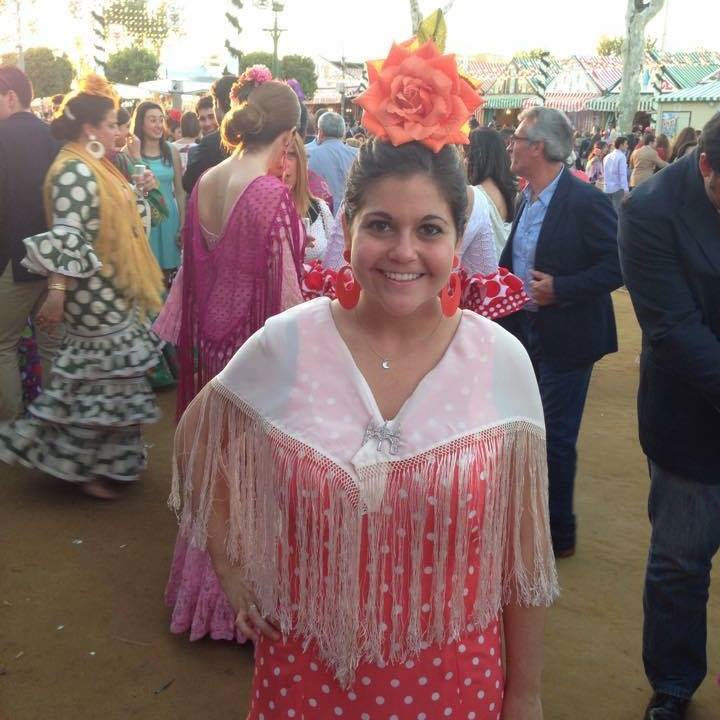 Major/minor: Psychology and Anthropology major, Hispanic Studies minor
Study abroad program: CIEE/ Advanced Liberal Arts Seville, Spain
Reason you chose this program: I wanted to be in Spain in order to improve my Spanish and immerse myself in the culture. This program offered classes that would work well for my Anthropology major. I also liked the small size of my program and the opportunities they had such as having an intercambio, a person I could practice Spanish with.
Favorite class: My favorite class was Sociology and Communication. The material was very interesting and I got to learn about the information through a Spanish lens. The professor was very nice and although she spoke rapid-fire Spanish, she offered to speak more slowly for me. The students were also very nice and I became friends with a few of my classmates.
Housing situation: I lived in a homestay with two grandparents who were very nice and made me feel at home. They also had adorable grand children that would visit! I lived within 15 minutes of most students in my program.
Best memory: My best memory was going to Feria de Abril (April Fair). My Spanish friend who was also my host mom's friend's niece came to my homestay with her mom to help me do my hair and put the flower in. I went with her to her friend's caseta (tent) where I was offered a lot of food and I got to meet my the friends and family of my friend. I was the only American there and had to speak in Spanish the whole time which was challenging but a lot of fun.
Greatest challenge: The language was the most challenging part of going to Seville. Although I had taken the required amount of semesters of Spanish for my program, I was not prepared for the sevillano accent, which is extremely fast and sometimes drops off letters of words. It took me a while to get accustomed to the accent, but by the end I was able to see how much I progressed and understood a lot more than I did at the beginning.
What you know now that you didn't know before: The social life in Spain is very different from how it is in the US. Spanish people often hang out with friends and family outside of the house in bars. It's very family centered and it is not uncommon for a family to stay out with their toddlers until midnight. My host parents who were grandparents even stayed out past 3 a.m. sometimes!
Fact about (country) that you think people would be surprised to learn: Most of the crimes in Spain are nonviolent such as petty theft. Most Spaniards do not own guns and they are difficult to acquire.