Profile: Caylin Marotta '15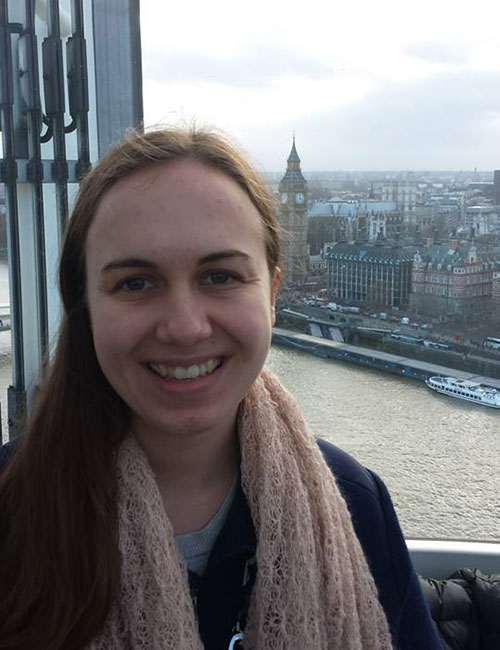 Major: Health: Science, Society, and Policy & Sociology
Study Abroad Programs: Boston University/ London Internship Program (Spring 2014)
Reason for choosing this program: The Boston University London Internship program gave me the opportunity to complete the hands-on-experience requirement for the HSSP major, while also getting to experience and learn more about public health in another country.
Why did you choose to study abroad when you did: Studying abroad in the spring made sense for me because I had entered as a midyear in January 2012 and wanted to catch up on my credits and university requirements before I left campus. In addition, deciding to go in the spring instead of the fall meant I could get an extra semester of classes under my belt that could prepare me for the upcoming semester abroad.
Favorite class: My favorite class was Psychology Applied to Social Issues. Throughout the class we were able to take many visits to well-known museums and historical sites across London. Not only was it interesting to learn more about historical social issues, but it also helped me learn more about the history of England and its people.
Housing situation: I lived in a dorm with other students in the BU program.
Best memory: Traveling to Venice, Italy during the Carnevale Festival and getting lost every time my friends and I tried to find our way through the hundreds of confusing canals of Venice.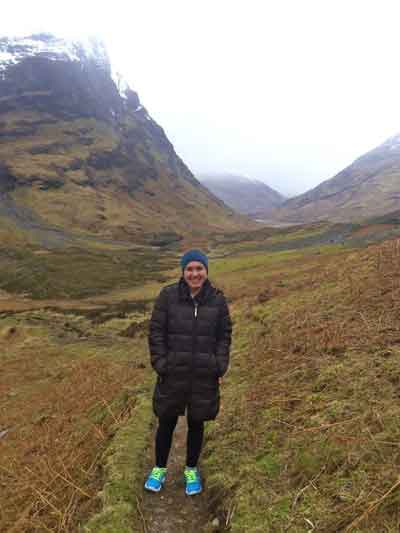 Greatest challenge: The greatest challenge for me was adjusting into the working environment of my internship. For me I was unsure of how much guidance and independence were expected in the British work environment.
What you know now that you didn't know before: It's definitely possibly to budget and still not miss out on great experiences. Don't worry so much about all the money you're spending, but about all the once-in-a-lifetime experiences that are at your doorstep.
Why did you want to be a Study Abroad Ambassador: I remember hearing about study abroad ambassadors prior to my going abroad and it seemed then to be something I would be interested in doing when I returned. However, it was not until I had such life-changing and wonderful experiences abroad that I knew I wanted to help encourage and assist other students to also study abroad and have the same wonderful experiences and opportunities I had.
Fact about (country) that you think people would be surprised to learn: Big Ben does not refer to the clock, but actually the bell inside of it.