Profile: Carrie Sheng '20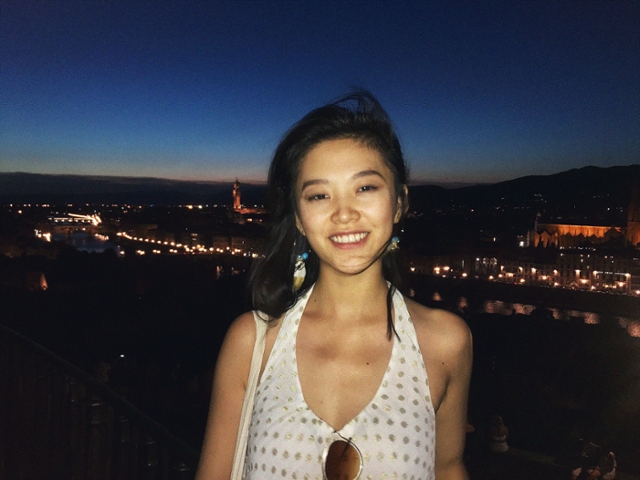 Major/minor: Philosophy, Studio Art, and International and Global Studies / Legal Studies and Art History
Study abroad program: Brandeis in Siena (Summer 2017)
Reason you chose this program: First, professor Joseph Wardwell is great! Second, I love Italian food and culture. Third, I have been eager to learning about art, especially oil painting. Brandeis in Siena offered me the perfect opportunity to get to learn about Italian culture. Most importantly it aligns with my interest in art.
Favorite class: Painting Siena
Best memory: I got lost in Venice with my roommate one night during our visit to La Biennale di Venezia, and it was my 20th birthday.
Greatest challenge: I got lost everywhere in Italy, and the public transportation system was confusing.
What you know now that you didn't know before: Palio di Siena is a horse race held twice a year in Siena, and it matters a lot to the local.
Fact about Italy that you think people would be surprised to learn: You think you will but you won't stop eating gelato. (I had it almost every day.)