Profile: Erica Granor '15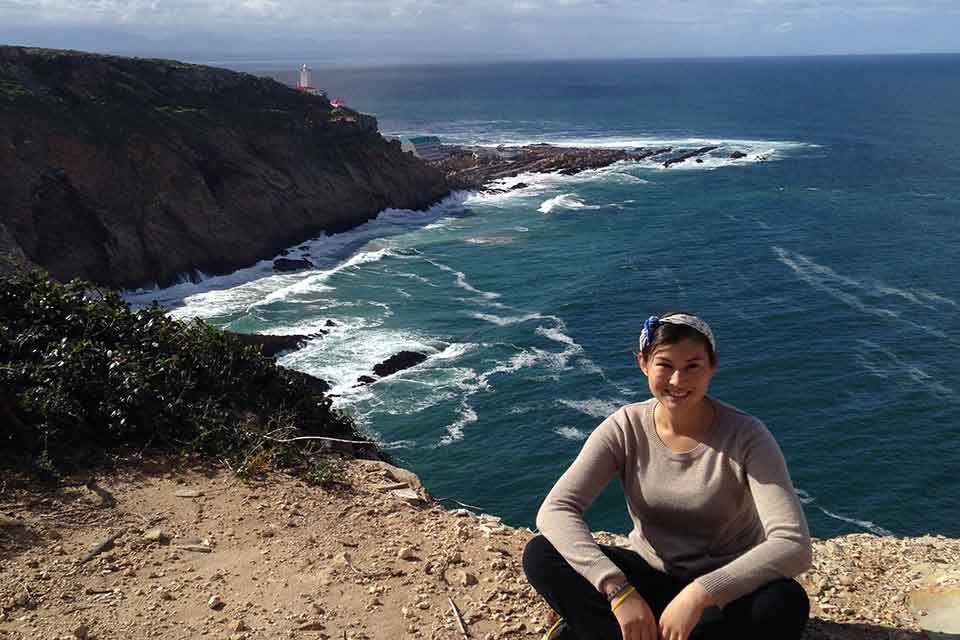 Major/minor: Health: Science, Society and Policy
Semester abroad: Spring 2014
Reason you chose this program: I wanted to be immersed in a new culture, so I chose SIT because of their field study-style programs and rural homestays. I've always been interested in Africa as a whole, and since I'm an HSSP major I wanted something in public health. SIT South Africa: Community Health and Social Policy was the perfect program to fit my location and academic interests.
Why did you choose to study abroad when you did: Many HSSP classes are offered exclusively in the Fall, so studying abroad in the Spring fit my schedule best.
Favorite class(es): Independent Study Project, Zulu
Housing situation: Four homestays, apartment-style housing and hostels
Best memory: On Easter my host family took me to a 12-hour church service that went from 6 p.m. to 6 a.m. Two days prior on Good Friday everyone in the community hiked up a mountain to pray at the top, and then after climbing all the way down there was a 3-hour church service. I learned that religion was a huge part of life in the community, and it was neat to see the whole town come together for something meaningful to them and be able to be a part of it.
Greatest challenge: My program required a lot of moving around—we'd go from urban to rural, Zulu- to English-speaking areas every few weeks. Constantly adjusting to new surroundings and feeling unsettled most of the time was definitely a challenge. It ended up being a great experience, as I learned to adapt quickly and got to see so much in a short amount of time.
What you know now that you didn't know before: South Africa is a diverse country with a wide variety of races, economic situations, religions and wildlife. There's no one way to describe South Africa. Now I know how to tell a Black Rhino from a White Rhino, plants that are used in traditional medicine, what some hospitals and clinics in South Africa look like, that cows are considered to be valuable, kids really like "Tom and Jerry" and people can be incredibly kind and welcoming even if you only speak a few words of shaky Zulu.
Fact about (country) that you think people would be surprised to learn: Durban has the highest Indian population outside of India, and South Africa is home to the highest bungee jump.