Profile: Eve Litvak '16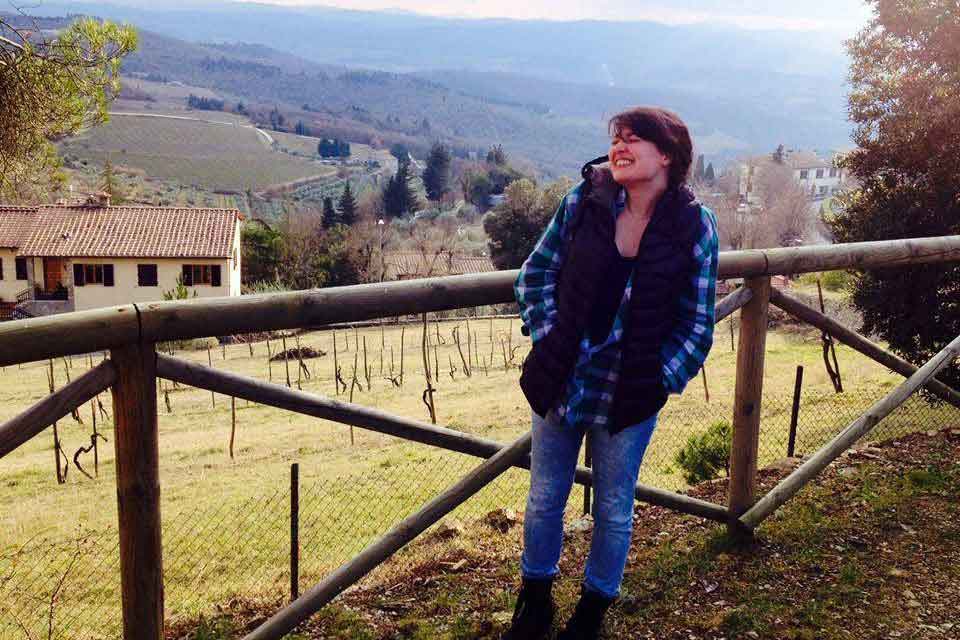 Major/minor: European Cultural Studies, IGS, Russian Studies (majors); Italian Studies, Legal Studies (minors)
Study abroad program: ACTR/ Language Prog. for Heritage Speakers, St. Petersburg
Reason you chose this program: I believed that the only way to improve my Russian language skills would be to live abroad and ACTR was recommended by my Russian professor, Irina Dubinina. I was also curious to see what real life is like in Russia as opposed to what the internet and news portrays it as. Moreover, I was excited to find out how I would change while living there.
Favorite Classes: History and Literature
Housing situation: International student dormitory across the street from the university and in the very center of the city.
Best memory: Working at the State Hermitage Museum for its 250th Anniversary celebrations, translating a tour and adding my own art analysis, climbing to see the original wooden beams of the original parliament building currently the modern art portion of the Hermitage, staying after hours and seeing the museum in the dark, watching the peacock clock sound on Wednesday evenings, walking through Peter the Great's home within the museum and being in his wine cellar.
Greatest challenge: Learning to go with the flow and shedding expectations.