Profile: Grace Lim '16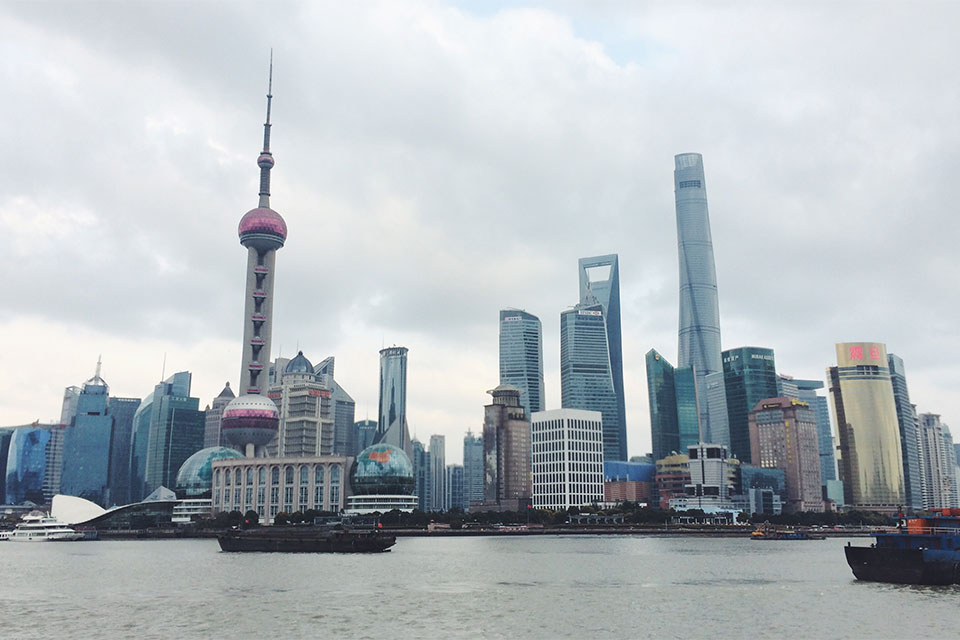 Major/minor: International and Global Studies major; Journalism minor
Study abroad program:  Alliance/ Shanghai University of Finance and Economics (Spring 2015)
Reason you chose this program: There wasn't any one reason in particular why I chose this program. Rather, I think it was a series of curiosities that brought me to Shanghai. In light of my International and Global Studies major, I wanted to approach the global narrative from a business angle. In light of my Journalism minor, I wanted to compare the media landscape here in the United States, to that found in China. In light of my Korean background, I wanted to question and confirm the similarities found between the two cultures. This program promised me a study of international business from the Chinese perspective, and it promised to improve my Chinese language – both of which constituted a large part of why I chose China in the first place.
Favorite class(es): My favorite class was my Chinese language class. We met on Mondays, Tuesdays, Thursdays and Fridays for two hours each session. The classes were purposely kept small (anywhere from 4-8 students per class level) so each of us would have a considerable amount of opportunities to speak in class and really work through the challenges of learning a new language. The Chinese language teachers were so encouraging and understanding of where we were in terms of our respective comfort levels.
Housing situation: I lived in an international suite with one roommate from the United States and one native roommate from Shanghai University of Finance and Economics.
Best memory: Built into this program is a weeklong extended field study trip. And so, all 45 or so of us set out to travel through Guangzhou, Hong Kong and Macau with three super sweet program supervisors who had all the patience in the world to deal with us (I know not how). The three major cities we visited each had such different vibes and cultures to show, and to be able to experience the different cuisines, natural landscapes, nightlife and shopping with the new friends I made in Shanghai was an incredible blessing.
Greatest challenge and how you overcame it: One big challenge I had was striking the right balance between my foreignness in China and how much I wanted to interact with native Chinese. Shanghai has a huge expat community located in the downtown area, full of foreigners who spoke fluent English. And we also lived in an international village full of apartments habited by international students. Certainly, it would not have been difficult to go through an entire semester speaking exclusively English. I think simply having that option was the greatest challenge for me, because I knew I had not come all the way here to feel comfortable. The moment I realized that I was taking this opportunity of being in this country for granted, I started to make the most unexpected friends in unexpected places. For instance, I would go to this cafeé everyday to study, and I started to strike conversations with the native Chinese workers who served me my coffee each day. We had a lot more in common, and I applaud her for having patience with me as I worked through the Chinese sentences in my head before saying them aloud. One thing you need to realize is, you have all the opportunities out there to accomplish exactly what you came here for. And it's on you to economize on them.
What you know now that you didn't know before: My friends who had traveled to China or studied abroad in China before all warned me: "Bring your own toilet paper… Everywhere you go, bring toilet paper." I used to laugh. Cities like Shanghai and Beijing are huge and so international – why would I need to supply myself my own toilet paper. But it's true. I promise you. Just buy yourself a Costco-sized supply as soon as you get there, and keep a stash in your pockets or purse. All the time. Everywhere.