Profile: Hannah Marion '16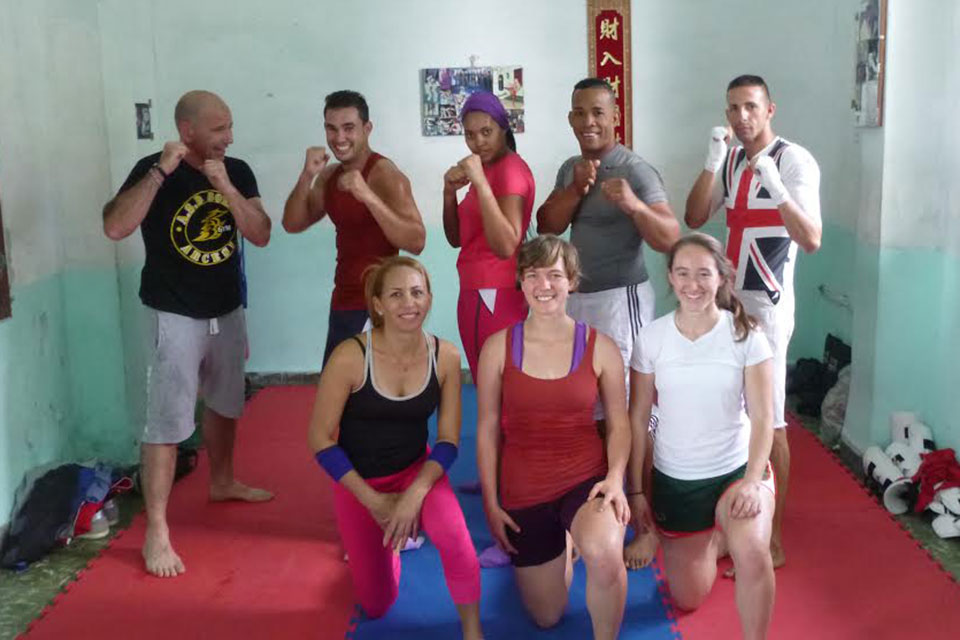 Majors: Sociology and Hispanic Studies
Minors: Social Justice Social Policy, Latin American and Latino Studies, Education Studies
Semester/year abroad & program: Fall 2014 Sarah Lawrence College in Havana, Cuba
Reason you chose this program: I knew before I came to college that I wanted to study abroad in Cuba. Along with being the only program in Cuba that Brandeis offered, it was also the most engaging and offered the most opportunities to become immersed in Cuban culture and learn about the complicated and fascinating facets of the country.
Why did you choose to study abroad when you did: I chose to study abroad in the fall because I am on the tennis team and our main season is in the spring.
Favorite class(es): I loved all of my classes. The class I learned the most from was our core class at CEDEM, the center for demographic studies. Experts in every different field in Cuba, from educators, to medical personnel, to congressmen, to one of the top economists in Cuba, came to speak to us every week and we were able to ask them questions regarding their fields of expertise. Being able to hear from and speak with each of these professionals helped me to gain a much fuller perspective and understanding of Cuba and its intricacies.
Housing situation: I lived with the rest of the students in my program (there were 18 of us) in dorm-style housing provided by ANAP, the National Association of Small Farmers.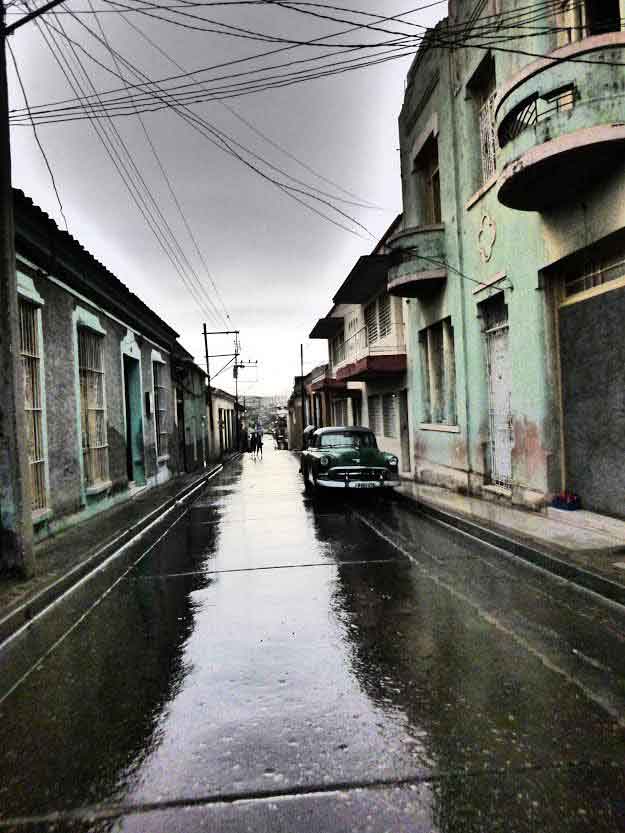 Best memory: Every day! One of my favorite moments was probably the first day I went with my friend to take MMA lessons with the taekwondo champion of Cuba. I have no background in martial arts (my friend is a black belt in karate), and I was a little nervous and extremely excited. Evelio, the profe, without telling me anything about technique, asked me to box with this very strong looking Cuban guy while he tried to defend himself. I put on the gloves and got in what was some semblance of a ready position. We danced around the schoolroom turned boxing ring as I tried to give him a solid punch while Evelio yelled "LA CABEZA!!!" telling me to hit the guy in the head. After 45 seconds of this, I decided I was here to learn how to fight, so I may as well stop avoiding the issue and attempt to punch him in the face. I waited for what seemed like the opportune moment, and BAM, I punched him square in the nose. The man had blocked most of my punches, and I was shocked that he hadn't blocked this one. Evelio clapped and laughed in the background while turning to the other Cubans in the class with raised eyebrows and proclaiming, "Ella es peligrosa!" My immediate reaction was to bring my hand to my mouth in shock and say "lo siento" twenty-three times like it was the only word I knew in Spanish. The man waved all of the lo sientos off, smiling. After that day, every time we were in class together he would remind me of the first day I came to class and punched him in the face, joking around and pretending to hide from me as though I would hurt him.
Greatest challenge: Living in Cuba is challenging for a number of reasons, but I think the most difficult for me was trying to navigate what it means to be an American and attempting to understand the complicated relationship between the United States and Cuba.
What you know now that you didn't know before: Every day in Cuba is filled with surprises!

Fact about (country) that you think people would be surprised to learn: As per 2012 WHO data, the life expectancy for a person born in Cuba is the same as in the United States (79 years). The Cuban literacy rate is slightly higher than that of the United States (99.8% as compared to 99%). Healthcare and education are free for Cubans.