Profile: Joyce Situ '17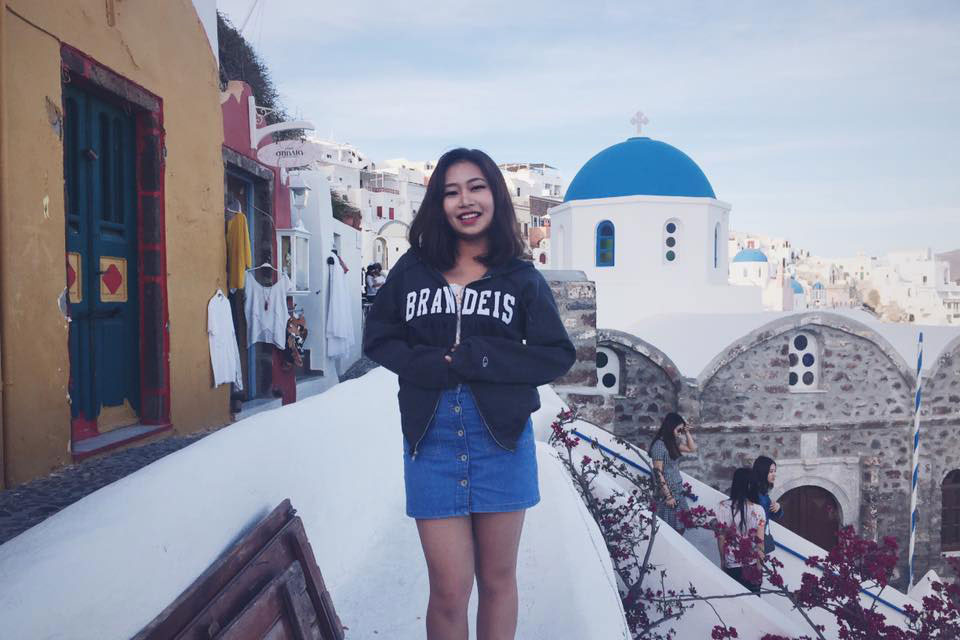 Major/minor: Politics major, Legal Studies minor
Study abroad program: Brandeis in The Hague, Netherlands
Reason you chose this program: I had always been interested in studying international law. The Hague seems like the best place to study this subject because it is the capital of international law, given that the International criminal court and other ad hoc tribunals are located in the Hague. Also, knowing that I can do an internship with a NGO while abroad also make me to choose this program.
Favorite class: Network of International Justice, taught by Professor Gaskins from Brandeis University. We have lots of readings and the class covers a broad scope of topics. It is overwhelming at first but at the end, I learned a lot about international law.
Housing situation: We lived in a dorm for international students. The room is spacious.
Best memory: I met a group of friends from all around the world. I got sad because we might not be able to hang out together as a group anymore. I left with one friend and the rest of the group left together. After they left, I was crying really hard. Then one of them heard me crying, the whole group returned and all of them hugged me together. They told me there is no need to be sad because I can always travel to their countries to visit.
Greatest challenge: The greatest challenge is to feel like you belong to the country while not speaking the language. In order to blend in, I tried to adopt Dutch lifestyle, such as riding a bike.
What you know now that you didn't know before: Biking is the major transportation for Dutch people. Some people even have more than one bike at home. It is common to see people driving a car with 3 bikes carrying on top.
Fact about (country) that you think people would be surprised to learn: Van Gogh is Dutch. He got famous in France but he was born in the Netherlands.