Profile: Kishah Rajendran '17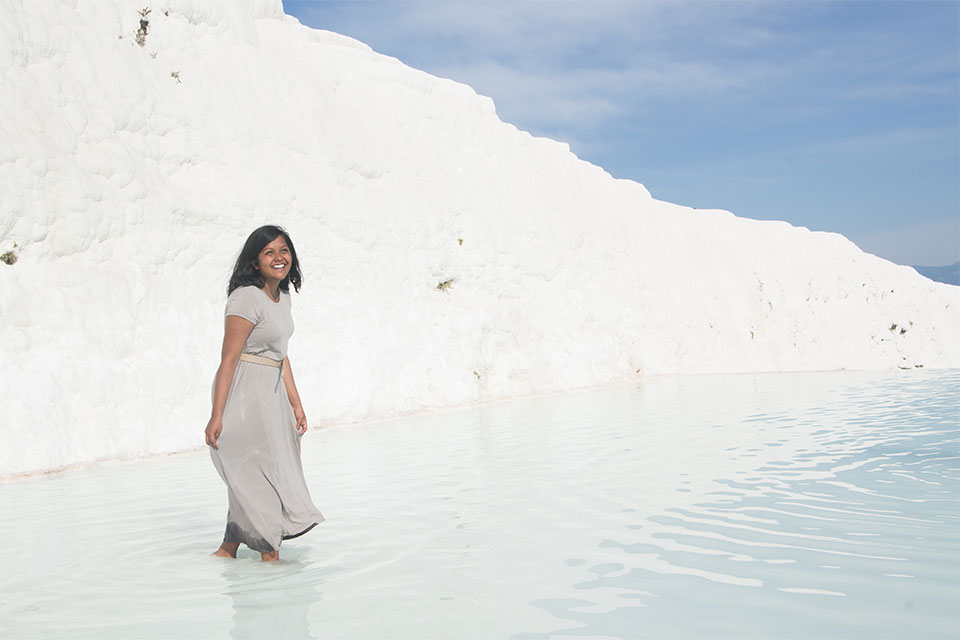 Major/ Minor: Business and Psychology Major, Legal Studies and South Asian Studies Minor
Study Abroad Program: CIEE/ Turkey: Koç University (program currently suspended), Spring 2016
Reason you chose this program: I had already visited Turkey and fell in love with Istanbul. The friendly people, amazing history and the delicious food made we want to spend more time in Istanbul.
Favorite Class: European Union Economic Law
Housing Situation: A very nice dorm with a Turkish roommate
Best memory: Visiting the islands off of Istanbul (Prince's Islands) and hiking up to the top of one. It was one of the best views I have ever seen.
Greatest Challenge: Koç University itself was not close to the city center so it was challenging because it would take an hour and half commute to get to the heart of the city. But around the university there was still a lot to do like hiking and chilling on the black sea beaches.
What you know now that you did not know before: Fear will never get you anywhere - overcoming it will.
Fact about country that people would be surprised to learn: Turkish hazelnuts are the ones used in Nutella.  Also, Heracles's (Hercules's) sarcophagus is displayed in the museum in Antalya, Turkey.