Profile: Lia Goldberg '18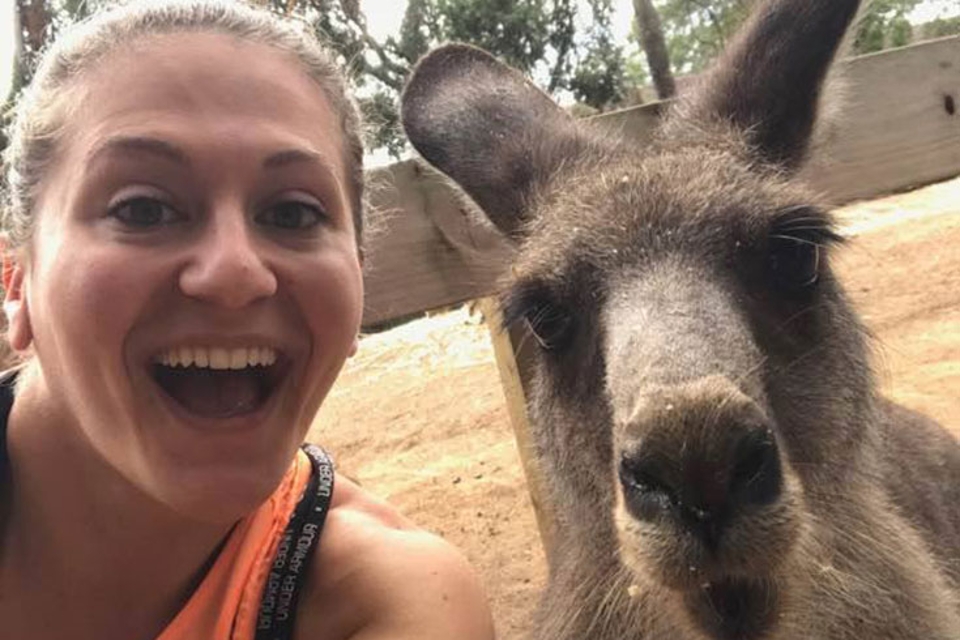 Major/minor: Biology and HSSP
Study abroad program: IFSA-Butler/ University of Melbourne (Spring 2017)
Reason you chose this program: I really wanted to study in Australia because of the location and my love of the outdoors. This program allowed me to take the courses I wanted at a top university. Plus, I was able to be in a city that was laid back but still had a city feel, which is what I was looking for.
Favorite class(es): Australia's Marine Environment- This course was so incredible. Studying in Australia gave me access to a whole new range of courses with exciting, new opportunities. In this course I was able to learn so much. I even got to conduct research on Stradbrooke Island and the Great Barrier Reef, a unique experience I wouldn't have been able to have anywhere else.
Housing situation: I lived in a student apartment right in the city of Brisbane. It was a great location with everything nearby. It was a block away from the beautiful riverfront, a block from all major bus/train systems, and just a few minutes from so many shops and restaurants. I had my own room and bathroom and shared a kitchen/common room with 4 other students (2 from my program and 2 international).
Best memory: My best memory was seeing the Sydney opera house and the harbor. It was something I've always wanted to go see and it was breathtaking.
Greatest challenge and how you overcame it: My greatest challenge was trying to fit in everything. Australia is HUGE and there is so much to do and so many places to see. When studying abroad, many of my friends ran out of time or money or both before getting to do everything they wanted. Writing everything down and prioritizing what I wanted to do most really helped.
What you know now that you didn't know before: I learned a lot about the aboriginal people and culture there. Aboriginal culture is the oldest on Earth. It's estimated that the continent's original inhabitants have been in Australia for 40,000-60,000 years.
Fact about Australia that you think people would be surprised to learn: For the first few decades of life in Australia, most of the inhabitants were either convicts, or the troops who had brought them there. The British government transported thousands of convicts to various penal colonies in Australia in the 1700s and 1800s.