Profile: Leah Hastings '16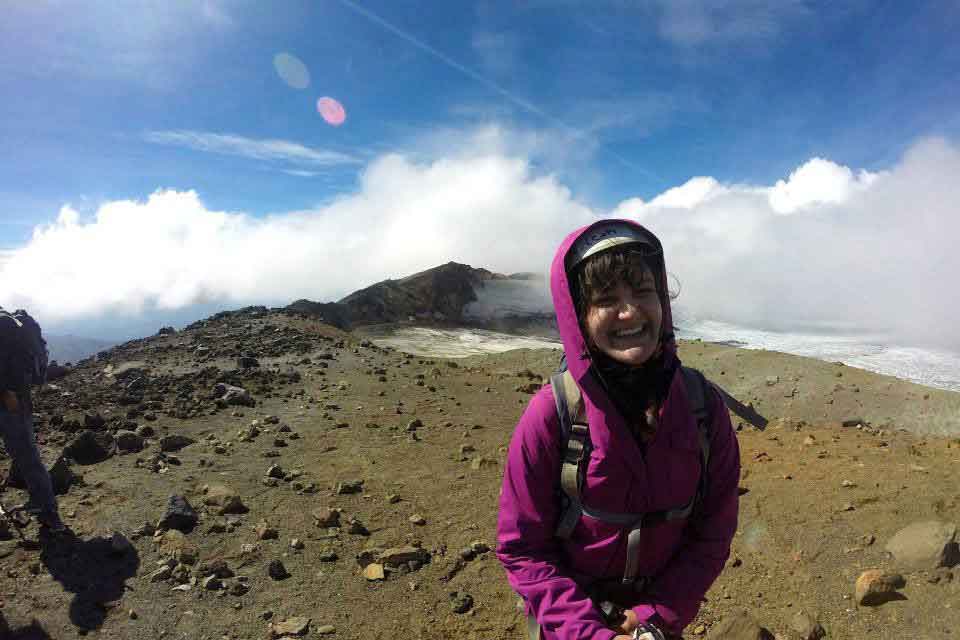 Major/minor: Psychology/Hispanic Studies & Anthropology
Study abroad program: IFSA-Butler/ Chilean Universities Program (Spring 2015)
Reason you chose this program: I chose this program because of its immersiveness (linguistic and cultural) and flexibility, the location, the homestay component, and student reviews.
Favorite class(es): The Documentary in Latin America: A Social Narrative; also, Mapuche Language and Culture. Both eye-opening.
Housing situation: Homestay
Best memory: The Chilean futbol team winning the Copa America for the first time in history, at the stadium in the next neighborhood over. After each victory leading up to the final, hordes of people would pour into the center plaza hugging, waving flags, hanging out of cars and singing. When Chile won the final game my host family opened the front door and we could hear the entire city roaring. Even weeks later I would find traces of confetti on the ground and hear people bursting into renditions of "Vamos chilenos" in the street. I've never felt an energy quite like it.
Greatest challenge: My greatest challenge was coming to terms with the fact that communication goes far beyond simply being able to correctly use subjunctive or ask how much something costs. How do you explain race dynamics in the United States to someone unfamiliar with the historical and situational contexts? How does your concept of a relationship status translate into a different linguistic and cultural dimension? How do you avoid losing the wit or timing that makes a response funny in the delay that it takes to conjugate? I had never realized how much my ability to convey who I am was contingent on my comfort level as a native English speaker. The challenge of stepping outside of this was at times funny, wonderful or frustrating- but always insightful.
What you know now that you didn't know before: The importance of stories. Chimimanda Ngozi Adichie once gave a TED Talk on this, on the danger of a single story, but it didn't fully resonate with me until my experiences prompted me to reflect how stories, and often conflicting ones, shaped my perceptions of Chileans-- and theirs of me.There is no cut-and-dry narrative, of a person, a country, an era, a conflict or a language. People, history, stories... it's all a feedback loop.
Fact about (country) that you think people would be surprised to learn: You know winter has arrived in Santiago when you begin to spot increasing numbers of stray dogs sporting fleece jackets.