Profile: Mathew Kuruvinakunnel '15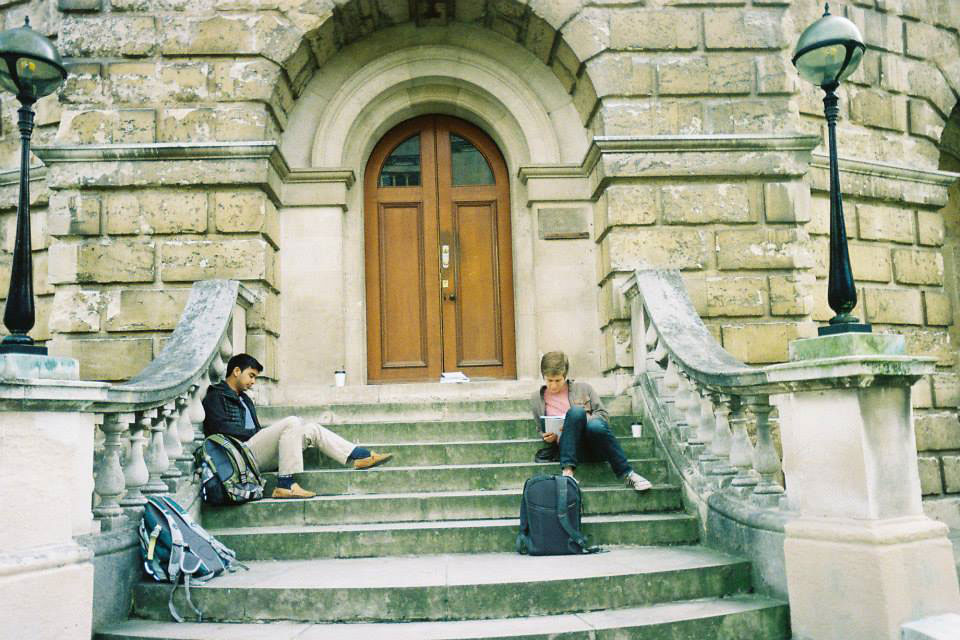 Major/minor: Economics & Politics Majors, Business Minor
Study Abroad Program: Oxford University (Academic Year 2013-2014)
Reason you chose this program: I chose to go to Oxford for three reasons: I wanted a rigorous and challenging academic experience; I wanted to know what it was like being at a top institution; and my professor recommended it.
Favorite classes: Classes at Oxford work differently. You have 'Tutorials' rather than 'Classes'. You typically choose two areas of interest. I chose per term (term = one trimester). My favorites were China in the Global Economy and UN's role in the Middle East. Each week you are given a subtopic in the subject you choose, a reading list and an essay question that you must answer in around 6-8 pages. You are then assigned a 'Tutor' – a PhD or Post-Doc expert in the field – who will meet with you once a week for a total of eight weeks to dissect and debate your work. Lectures are recommended but not mandatory. There are always lectures happening all over Oxford, sometimes relevant to your tutorial, but often not. You have the freedom to attend the ones you think will be beneficial, and to skip the ones that are irrelevant.
Housing situation: Housing varies by college in Oxford.  Hertford College's main campus occupies prime real estate in the middle of Oxford, i.e. right beside the Bodleian Library. You, however, will most likely be placed a fifteen-minute walk away in their housing for Graduate students, along with other study-abroad students from campuses all across the US. Expect single rooms with en-suite bathrooms – a far cry from the baroque suites of Christ Church College, but a pretty decent situation by most standards.
Best memory: I have a lot of 'Best Memories': black-tie balls with Champagne receptions, three-course formal dinners with wine-induced shenanigans, tea and scones on rainy afternoons, drinks at one of Oxford's several "oldest" pubs followed either by hard partying or all-nighters for that essay you have to get done by tomorrow.
Greatest challenge: There are only a few opportunities for academic support at Oxford, which forced me to be resourceful. This was both the greatest challenge, but also the greatest opportunity.
What you know now that you didn't know before: It takes at least a year to gain meaningfully from the Oxford experience. Churning out essays takes practice, and warming to British friends takes longer in those weather conditions.

Fact about (country) that you think people would be surprised to learn: There is acute self-awareness of class differences in the UK. Most people self-identify into varying social strata based upon their upbringing. Though mostly unspoken, classism is more normal than in the US.