Profile: Teresa Fong '15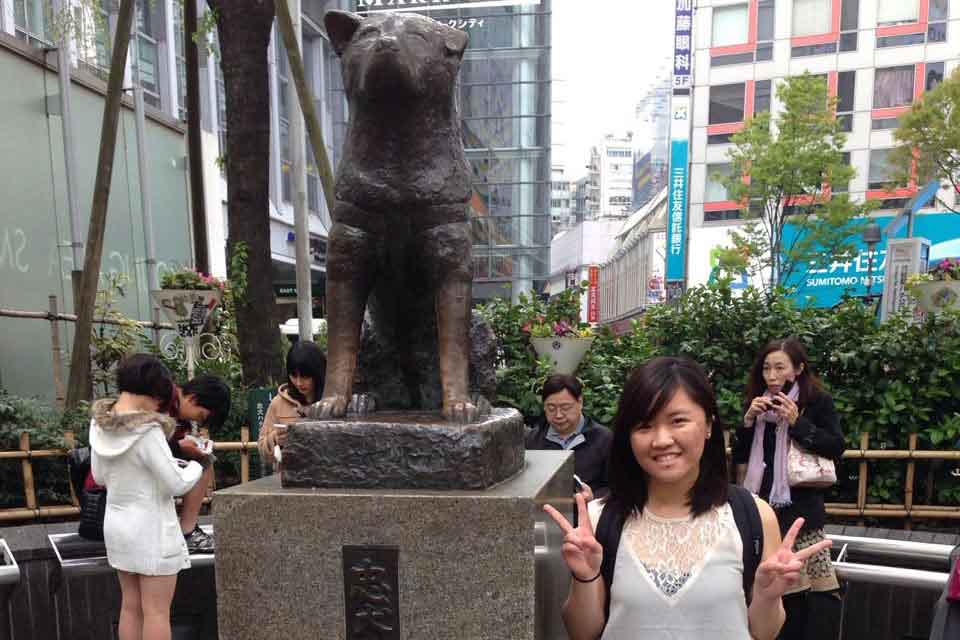 Major/minor: HSSP & East Asian Studies majors; Economics minor
Study abroad program: CIEE/ Sophia University (Spring 2014)
Reason you chose this program: I decided to study abroad with CIEE because I wanted a program that emphasized my studies, as well as encouraged my explorations within Japan. In addition to direct enrollment in a Japanese university with local students, CIEE also arranged multiple trips and events for students to participate in. For example, CIEE students traveled to Kyoto and Nara together for a three-day trip. In addition, I had time to explore Japan myself, such as going all the way to Osaka and simply walking the back alley streets of Tokyo. CIEE was flexible enough to allow me to study, travel, and even intern.
Why did you choose to study abroad when you did: I studied abroad in my spring semester. Technically, my semester started in late March because the Japanese school year begins in early April. I wanted to be as involved in the Japanese culture as possible, which is why I wanted to start school with the locals. Around this time, the cherry blossoms are in full bloom, painting the sidewalks and skylines with pastel pink. According to a Japanese saying goes, students enter and graduate from school with the cherry blossoms.
Favorite class(es): My favorite classes are Japanese 3 and Women in Japanese History. It was an amazing experience studying Japanese with students all over the world—Spain, Germany, Russia, China, Philippines, and of course, America! As for Women in Japanese History, I learned about the history of women in Japanese history in Japan, which allows me to learn and experience the lectures first-hand.
Housing situation: I stayed with a host family because I wanted to practice my Japanese as much as possible. As an added bonus, I ate home-cooked meals with cute kids and caring host parents.
Best memory: Every time I think of Japan, I think of the buzz of the city. Every corner in Japan is filled with people, and it is absolutely amazing. My favorite memory, however, is undoubtedly my stumble upon Odaiba Beach. My friend and I woke up early to tour Shibuya in the wakes of the morning when we spontaneously decided to go to Odaiba. We initially wanted to see a statue of a transformer and a mini Statue of Liberty in Odaiba, but instead, we found a small beach in the city of Tokyo. Gazing at the skylines of Tokyo while walking in the warm sand was extremely romantic. The beach was empty except for us and I felt like this was a private beach for 2 hours. I will never forget watching the stingrays and schools of fish rush by in the water while I soaked in the summer rays.
Greatest challenge: I must admit that my biggest challenge originates from my host family. I had a difficult time swallowing the fact that my host family hosted students as a source of income. I wanted to feel like part of the family, but there was a noticeable disconnection at times. Once I shifted my perspective and expectations, I had a better time living with my host family.
What you know now that you didn't know before: I learned that some host families host students as a source of income. I did not realize that this reason existed because of the wording; family represents love, but this does not mean my host family was not loving. It was surprising to dig this truth.
Fact about (country) that you think people would be surprised to learn: Japanese school meals cost as low as $2 and as high as $5, which is not high at all. $5 plates are very large. Even the $2 rice bowls are very large; hence even office workers go into the cafeteria to eat lunch. Unlike America, the Japanese government subsidizes the lunches.