Profile: Vasavi Nigam '16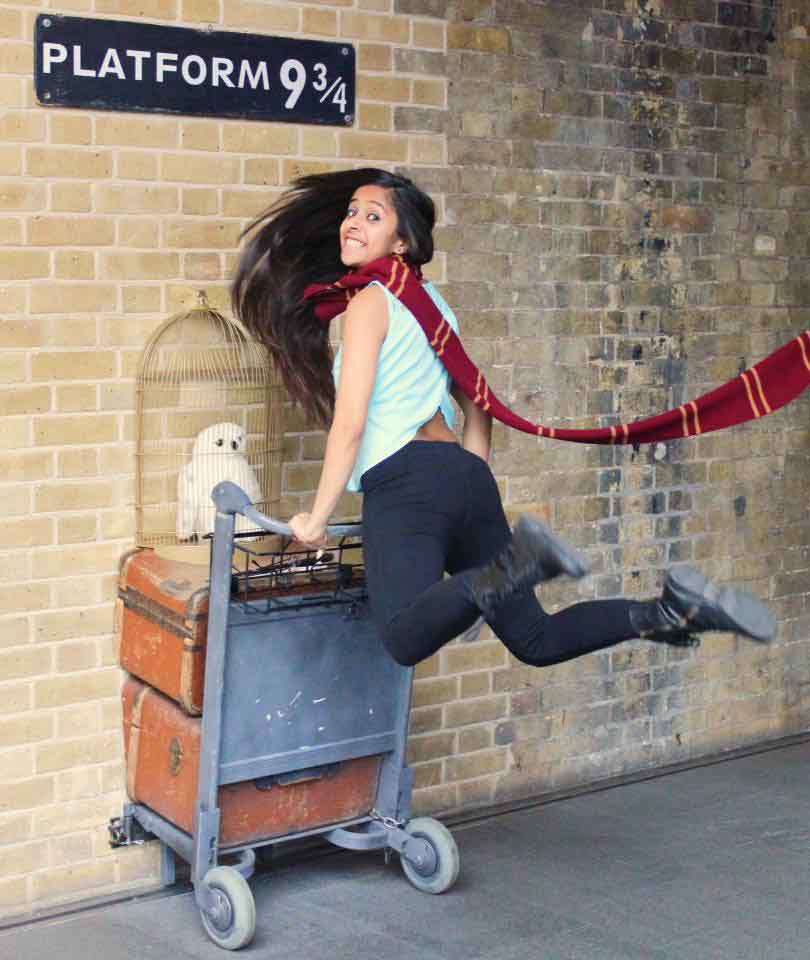 Major/minor: Business and Anthropology majors; Film minor
Study abroad program: Arcadia/ University College London (Spring 2015)
Reason you chose this program: I knew I wanted to go to Europe and I was pretty set on the fact that it had to be a big metropolitan city, with enrolment at a local university in order to fully immerse myself into the lifestyle of that place. I was always fascinated with the idea of living in England so I jumped at the opportunity because what better city than London and its multiple options of universities. I chose UCL simply because of its vast subject options, renowned faculty, grand reputation that dates back over a 100 years and its location right in the centre of London.
Favorite class(es): European Language & Culture Studies course : Minority Languages, Culture & Power In Europe
Housing situation: I lived in central London in a beautiful town house with 9 other students, some of which were regular UCL students while some were like me, just there to study abroad. I've never had a better experience with housing!!
Best memory: It's hard to pick one but I think the minute I landed in London and stepped outside, I knew the next 6 months were going to be some of the best months of my life and was I right! Everything from the university campus to the London tube to the museums, and traveling around Europe while eating an insane amount of food, are memories I will always cherish.
Greatest challenge: Getting around the bureaucracy and stone age old system of operations at UCL in order to be able to register for classes.
What you know now that you didn't know before: I discovered the joy of being on my own. While my time in London ensured that I was my usual social self, it also helped me come to peace with spending some time by myself. I went for my first solo concert, movie and trip. It was a really liberating experience.
Fact about (country) that you think people would be surprised to learn: Big Ben in London is the bell in fact and not the clock tower. Its chime is in the key of E. The tower itself is called the Elizabeth Tower.