Profile: Yuki Wiland '15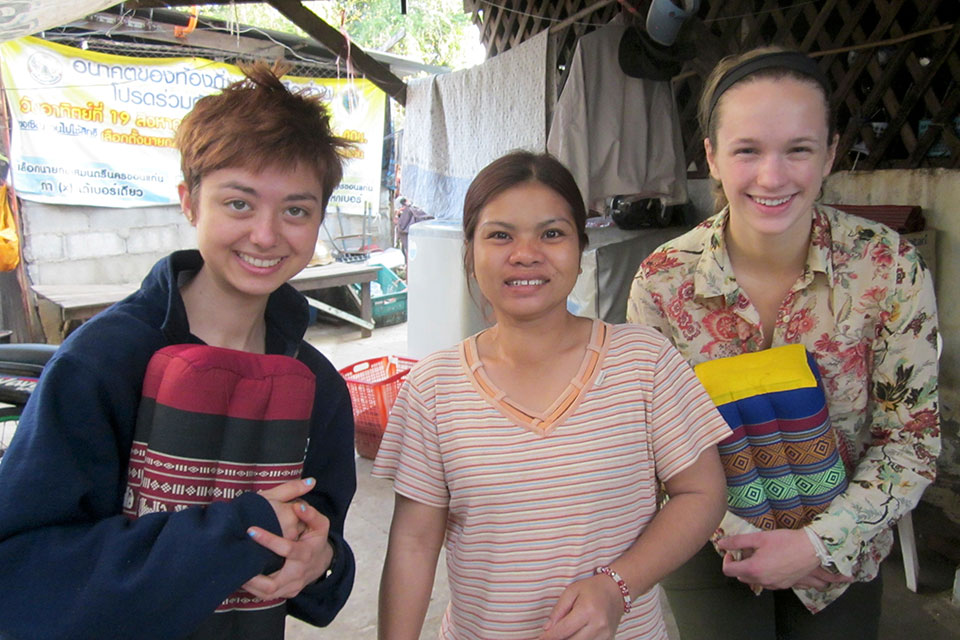 Major: Health: Science, Society and Policy Program (HSSP-BS)
Study Abroad Program: CIEE/Community Public Health Program (Spring 2014)
Reason you chose this program: I wanted to go to Thailand because of the Eastern and Western blend, and the program just so happened to fit perfectly with my major. It was more academically based, but also had experience-learning components. The research component was the biggest factor.
Favorite classes: Public Health Field Practicum allowed students to pick their own research project and to implement an intervention based on our findings. Although our research was amateur, I still learned a lot about how to conduct research and the challenges that arise. Thai was a lot of fun and I enjoy learning new languages.
Housing situation: I lived in a dorm near the CIEE office with a local Khon Kaen University (KKU) roommate. It was a 20-minute walk from the Public Health faculty. The room was nice and hanging out with my roommate was a lot of fun. We also had several homestays with different families for three days at a time while collecting data.
Best memory: Walking around rice patties with friends I made in Sri Lanka. I made friends at the airport and ended up staying with their family for a few days. I loved just getting to know them and spending time with them. I've never felt so loved!
Greatest challenge: Keeping up my own morale when other students had negative attitudes. Some students expressed their frustrations with the program frequently, so staying positive was difficult at times.
What you know now that you didn't know before: The number of students on this program has exploded from eight to 19. Every year except for this one, the program had 4-10 students.

Fact about Thailand that you think people would be surprised to learn: There are 7-Eleven stores everywhere! Convenience stores selling snacks and drinks are always a few minutes away.