Profile: Zach Schwartz '18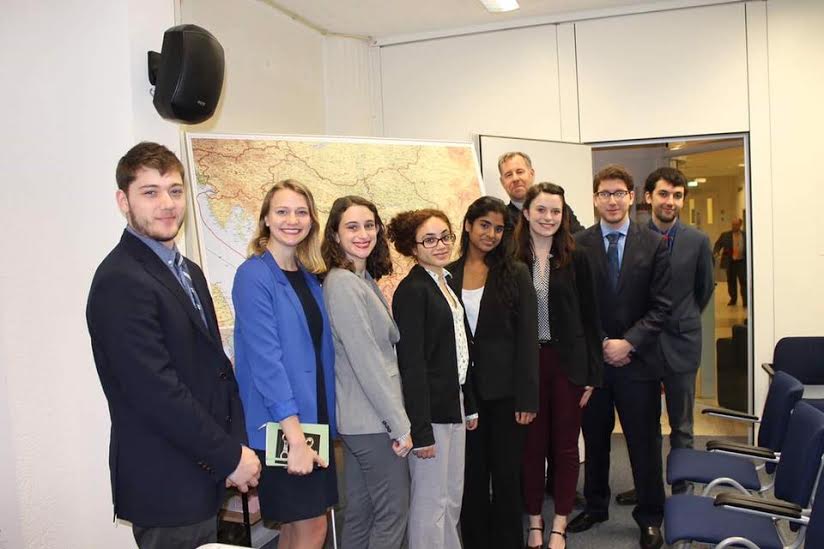 Major/minor: Anthropology, Italian Studies, and International and Global Studies major, Politics minor
Study abroad program: Brandeis in The Hague (Spring 2017)
Reason you chose this program: The emphasis on international cooperation and the functions of conflict resolution mechanisms is the main reason, and is the focus of my IGS course of study.
Favorite class: Networks of Global Justice with Professors Gaskins and Townsend and Spirit of International Law with Professors Stahn and Iversen.
Housing situation: University housing in Leiden.
Best memory: My last bike ride; in my semester abroad I rode over 400 kilometers around South Holland, primarily between Leiden and The Hague. At the last leg of the journey I biked to Leidschendam, outside The Hague, and I took it all in for the final time.
Greatest challenge: Cooking - I'd never cooked for myself for such a prolonged period of time, so I had to learn to get creative in my trips to the grocery store and when preparing food every day!
What you know now that you didn't know before: The ins and outs of the international legal complex as well as the strengths and limitations it possesses in the modern world. Also a little bit of Dutch!
Fact about the Netherlands that you think people would be surprised to learn: The city of Amsterdam has a bunch of quirks and factoids, like how many of the front doors are too small to take in large furniture, so they are hoisted up the front of the building using a hook on the gable. Also, it's a strange week there if a car has not fallen into a canal!