Profile: Zach Trotz '18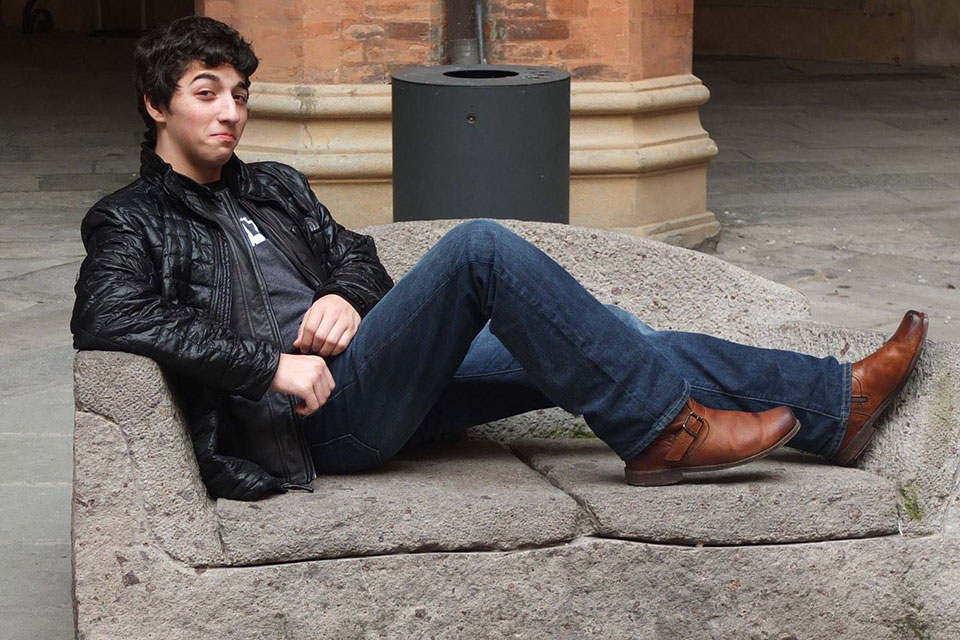 Major:  Physics with a French Minor
Study Abroad Program: Midyear Semester in Florence, Italy (Fall 2014)
Reason you chose this program: I wanted to be able to immerse myself in a non-English culture, and Italy allowed me to do that while offering incredible opportunities to explore Europe!
Why did you choose to study abroad when you did: As a Midyear, I had the option of studying at home in Massachusetts, studying in London, or in Florence. I wanted to really push myself my first semester by doing something far outside of my comfort zone, so I chose to go to Italy!
Favorite class(es): I would have to say my favorite classes were Italian Food and Culture, History of the Medici, and Cross-Cultural Psychology. Each class allowed me to gain new insight into the culture, tastes, and history of Florence. I also went on field trips to wineries, museums, churches, and many other amazing locations!
Housing situation: I stayed with a host family, and they are some of the nicest people I have ever lived with! Being able to speak Italian with them definitely improved my speaking skills, and by the end of my trip, I was able to speak to nearly any Italian. My roommate from Brandeis and I shared a room, and on occasion, I baked for my host family.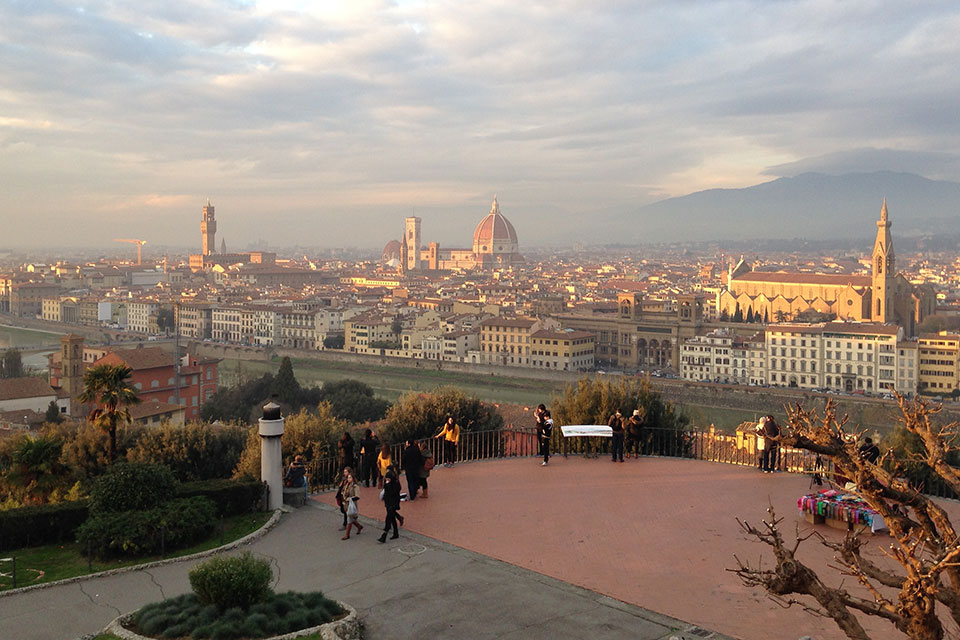 Best memory: I would have to say my best memory would have to be the time when I climbed up to Piazzale Michelangelo with my friend and we watched the sun rise over the city. Looking down on Florence, I saw the road for my school, the Duomo, and many other places where I had explored during my time there. It was probably one of the most beautiful things that I have seen.
Greatest challenge: The greatest difficulty that I faced was learning how to navigate without constant help from Google maps! When I first got into Florence, my flight was diverted and I ended up getting helped by an Italian woman from my flight. After an initially difficult time navigating Florence, I kept trying to learn the layout of the city, and eventually, I became comfortable navigating around Florence and cities that I would visit on my travels!
How did this experience impact your arrival at Brandeis in January: I feel that this experience allowed me to have a greater perspective on college as a process. During the program, I spent a fairly large amount of time with Juniors from another university, and after traveling Europe as a Freshman, I felt that the distinctions between the different years of college became more and more arbitrary. I realized quite clearly that the time in college is what you make of it, which was very reassuring to me.
What you know now that you didn't know before: I know that it is extremely frowned upon in Florence to drink Cappuccino after 11:00 a.m., and it clearly marks tourists. I also learned to appreciate paper maps, and portable electronic dictionaries.

Fact about (country) that you think people would be surprised to learn: Secret shops open up very late at night in Italy, and in Florence, some of the most popular ones are bakeries! At night, my friends and I would often make our way to these bakeries, guided by our sense of smell alone. These hidden things may require some research, but make you feel more immersed in the culture of wherever you are!