Benjamin A. Gilman International Scholarship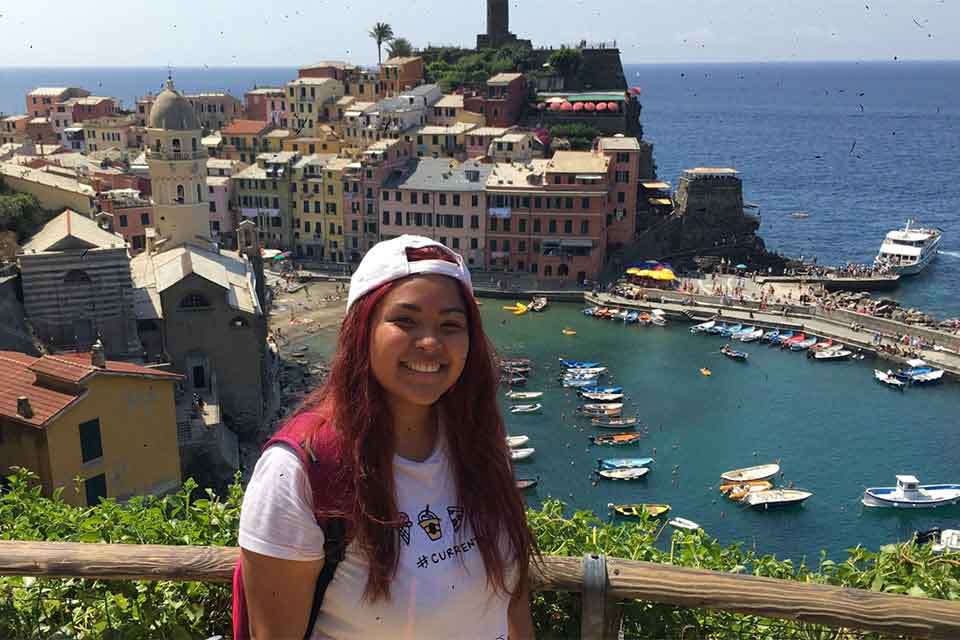 The Benjamin A. Gilman International Scholarship, awards scholarships of up to $5,000 (and an additional $3,000 for critical languages). This amount can really help finance an experience abroad. With commitment and preparation, Brandeis students tend to do well in the application process as evident by the extensive list of recipients below.
This application is more involved (you can't finish it the night before!) and students need to meet with your advisor for help with completing their applications. Visit Gilman's website for eligibility, prize amounts, to create an account, and more information. The scholarship is available for Pell Grant Eligible students who are studying abroad for credit in the fall, spring, or summer terms.
Locations of Past Recent Recipients
Summer 2018 - China, Mexico

Spring 2018 - Chile, Japan, the Netherlands, Singapore, Spain, Switzerland

Fall 2017 - Italy, Russia, South Africa, Spain

Summer 2017 - China, Italy, South Africa (Zoila Coc-Chang '18)

Spring 2017 - Denmark, Dominican Republic, Italy, Japan (Joelle Robinson '18), the Netherlands, United Kingdom

Fall 2016 - China, Japan

Spring 2016 - Argentina, Australia, China, Denmark, India, Japan, South Korea (Yini Rong '17)

Fall 2015 - India, United Kingdom

Spring 2015 - Australia, China, Denmark, Japan, the Netherlands

Summer 2014 - Bhutan, Vietnam, China (Katie Lawrence '16)

Alumni Recipients - Nadine Channaoui '10
Brandeis University has been named a Top Producing Institution by the Gilman Scholarship program. Overseen by the Bureau of Educational and Cultural Affairs in the U.S. Department of State, the Gilman Scholarship program enables students of limited financial means to study or intern abroad. The program offers undergraduate recipients awards of up to $5,000.

In a report issued earlier this month by the Department of State, Brandeis ranked 4th overall among schools with 5,000 or less undergraduates in producing Gilman Scholars in the 2016-17 school year, first among small schools in students with disabilities, and second among small schools in producing Gilman Scholars from under represented racial or ethnic groups.