Academics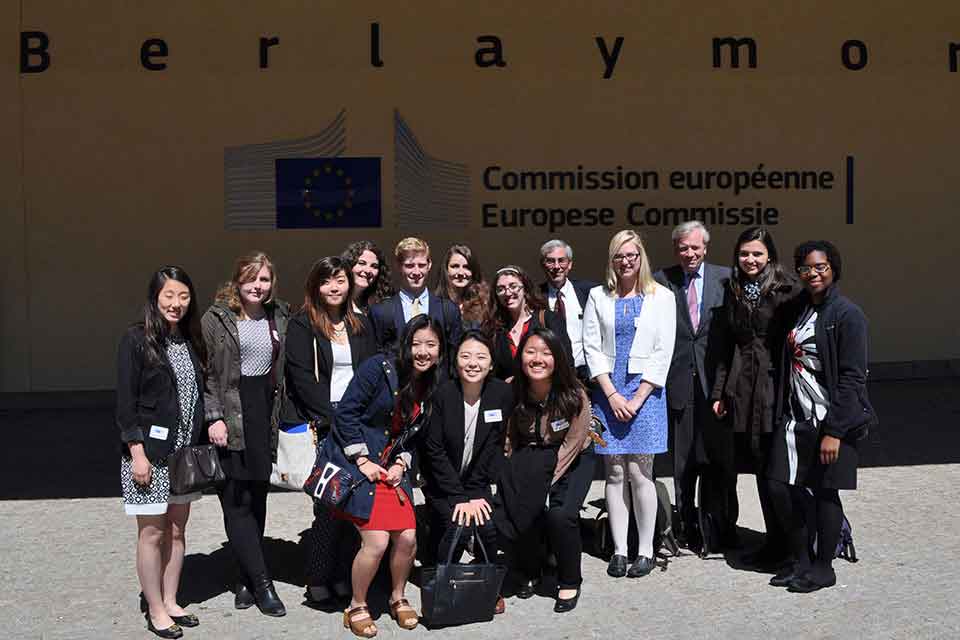 During the spring semester program, you will take three courses and participate in a practicum for a total of 16 credits. The courses do not run concurrently throughout the program but are set-up in modules. Legal Studies Professor Gregory Townsend leads the program, teaches a course, shares teaching responsibilities with faculty from Leiden, oversees the practicums and independent study, as well as accompanies the group on all academic excursions, visits, and lectures. All academic work is taught in English.
The program courses are approved for academic credit by the Brandeis University Curriculum Committee.
Prerequisites
You do not need to be pre-law, as both Brandeis and non-Brandeis students from all majors and minors have succeeded in this program. An interest in human rights and international law can be demonstrated by a commitment to varied academic work, research, internships, and other volunteer work both on and off the home institution's campus. Any student is eligible to participate on this program as long as they are not on judicial or academic probation.
IGS/LGLS180a Spirit of International Law fulfills International Politics Requirement or Politics elective (Spring/Summer); IGS/LGL 128b Networks of Global Justice (Spring) and 185 Advocacy in ICC (Summer) are Politics electives.
Academic Excursions
The Hague, a long-famous center of diplomacy for international peace and justice, serves as a living laboratory. The program takes full advantage of the global justice networks located here and integrates academic field trips, visits, and meetings, throughout the program, including such places as the ornate Peace Palace, the International Criminal Tribunal for the Former Yugoslavia, the Special Tribunal for Lebanon, and the International Criminal Court. These visits and conversations with guest lectures, judges, and other high-ranking officials are incorporated into the curriculum of all the courses.