Support
We're here to help. If you have questions about the redesign or editing your site, email zetahelp@brandeis.edu.
Message Archive
Don't miss out! See all messages to editors about preparing for the website redesign.
Preparing Your Site for Migration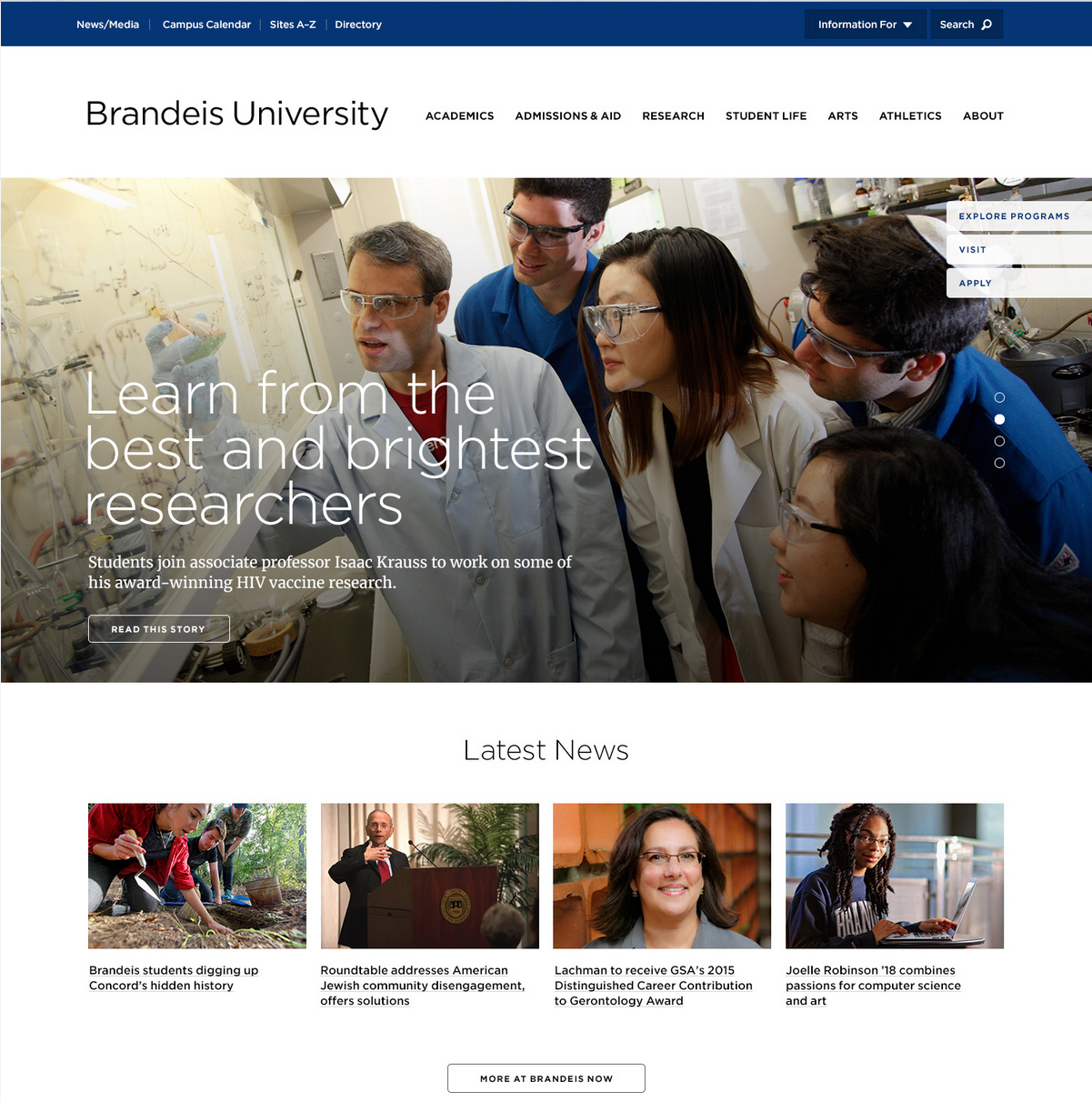 The website redesign is well underway! The Web Team is pleased to share that our community responded in record numbers to the concept survey and made a clear choice, selecting the concept with the revealed navigation. Thank you to all who participated in the survey.
We know that everyone is eager for the new design and we hope to announce the migration schedule at the end of the semester.
What You Need to Do
Clean up! When it is time to migrate your site, the process will be faster if you have deleted old and unnecessary content from the CMS in advance. Think of this as preparing to move. We will not migrate your site until you delete files that will not be used on the new site.
Note: If you are not the primary web editor of your site, please consult with your manager before deleting any files.
Nervous about deleting files? Create a PDF archive of your site using these instructions.
Delete pages, images and PDFs that you are not using or are no longer needed. Use the Relationships feature to find out if a file is being used.
After you delete, review your site for broken links and republish as needed.