Ramie Targoff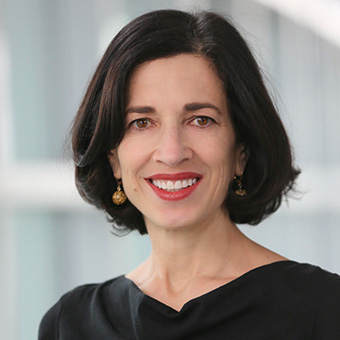 Professor of English
PhD, University of California, Berkeley
Research Interests
Renaissance literature, lyric poetry, religion and literature, Shakespeare.
Selected Publications
"Renaissance Woman: The Life of Vittoria Colonna." Farrah, Straus and Giroux, forthcoming 2018.

"Posthumous Love: Eros and the Afterlife in Renaissance England." University of Chicago Press, 2014.

Thomas Browne's "Religio Medici and Urne-Burial." Co-editor, New York Review Books Classics, 2012.

"John Donne, Body and Soul." Chicago: University of Chicago Press, 2008.

"Common Prayer: The Language of Public Devotion in Early Modern England." Chicago: University of Chicago Press, 2001.

Articles in PMLA, Representations, Renaissance Drama, Word, and Image, among others.
Current Projects
"Divine Vittoria", a biography of the sixteenth-century Italian poet, Vittoria Colonna.
Awards
Honorable Mention for 2015 James Russell Lowell Prize, Modern Language Association, 2015 for "Posthumous Love"

Short-listed for 2015 Christian Gauss Award, Phi Betta Kappa, for "Posthumous Love"

John Simon Guggenheim Fellowship, 2012-13

American Academy in Rome Scholar in Residence, Fall 2012

American Council of Learned Societies Fellowship, 2009-10

Wissenschaftskolleg zu Berlin Fellowship, 2003-04

Best Book of the Year from the Conference on Christianity and Literature for Common Prayer, 2001
Selected Courses Taught
Shakespeare (ENG 33a)

Renaissance Poetry (ENG 63a)

Religion & Literature in Renaissance England (ENG 203a)