Diana Filar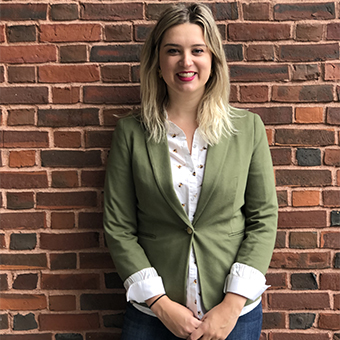 PhD - Fourth Year
MA in English Language and Literature, University of New Mexico, 2015
BFA Writing, Literature, and Publishing, Emerson College, 2012
Office Location: Rabb 324
dfilar@brandeis.edu
Research Interests
20th and 21st century American literature; immigrant literature; affect theory; neoliberalism in literature; ethnic and critical race studies; and experimental genre/form
Presentations
Co-Organizer of Seminar: "The Figure of the Contemporary Worker." ACLA. University of California — Los Angeles. March 2018.
"Henryk Sienkiewicz's US-Immigrants in Za Chlebem (After Bread): Sans-Nationalism, Anti-Exceptionalism, and the Failed Immigrant Novel." MELUS Conference (The Society for the Study of the Multi-Ethnic Literature of the United States). MIT, Cambridge, MA. April 27-30, 2017.
"Women in Clothes: Collaborative Fashion Conversations and Communities Across Time and Media." ACLA. Harvard University, Cambridge, MA. March 2016.
"Palms: Poetry, Little Magazines, and the "Making it New" of Modernist American Literature." Modernist Studies Association. Boston, MA. November 2015.
"'You Must Think About Sad Things': Alleviating Selective Amnesia and Restoring History in Contemporary Literature." ALA: Symposium on American Poetry. Savannah, GA. October 2014.
Publications
"Feeling, Form, Framework: A Review of Rachel Greenwald Smith's Affect and American Literature in the Age of Neoliberalism." Postmodern Culture 25.1 (Sept. 2014).
Awards
Grant for Graduate Research in Women's, Gender and Sexuality Studies (2018)
Max Kade Travel Grant, Center for German and European Studies in (2017) and (2018)
Andrew Grossbardt '72 Endowed Fellowship 
Outstanding Teaching Fellow Award, Brandeis University (2017)
Outstanding Core Writing Instructor Award, University of New Mexico (2015)
American Literary Studies-Elizabeth and George Arms Fund Outstanding Graduate Student Essay Prize, University of New Mexico (2015)
Classes Taught & Assisted
(TF) GCES: The Princess and the Golem: Fairy Tales, Professor Sabine von Mering (Spring 2018)
UWS: Huddled Masses: Immigrants in America (Fall 2017, Spring 2018)
(TF) Classic Hollywood Cinema, Professor Paul Morrison (Fall 2017)
(TF) Critical Race Theory, Professor Aliyyah Abdur-Rahman (Spring 2017)
(TF) Introduction to Literary Studies, Professor Jerome Tharaud (Fall 2016)
(TF) American Independent Film, Professor Caren Irr (Fall 2016)
(TF) Within the Veil: African-American and Muslim Women's Writing, Professor Aliyyah Abdur-Rahman (Spring 2016)
Favorite Work
Roberto Bolano "2666"