Daniella Gáti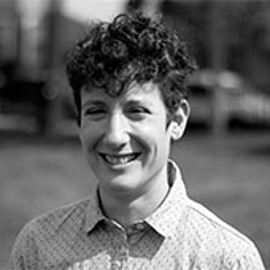 PhD – ABD
MA in English, University of Bern, Bern, Switzerland, 2014
MA in Economics, University of Bern, Bern, Switzerland, 2013
BA in Economics with a Minor in English, University of Bern, Bern, Switzerland, 2011
dgati@brandeis.edu
Office Location: Rabb 252
Co-director 2016 English Graduate Conference
Research Interests
American literature of the 20th century to the present, queer theory, contemporary literature and popular culture, narrative theory, spectrality, deconstruction, intersection between literature and economics
Presentations
"The Curious Case of PBR and Hipster Melancholia." PCA/ACA Annual Conference, San Diego. 12-15 April, 2017.
Organizer of "'Queer and Now:' Queerness in the Mainstream." NeMLA Annual Conference, Baltimore. March 23-26, 2017.
"Becoming my own ghost: Spectral circularity as queer stance." ACLA 2016, Harvard, Cambridge. March 17-20, 2016.
"Capitalism as the public negotiation of the private?" MLA Subconference, Austin. January 6-7, 2016.
"Lana del Rey and the Many Facets of One-Dimensional Consumer Culture." Thinking Serially Conference, CUNY, New York. April 23-24, 2015.
"People, Places and Stores:" Yuppie Non-Spatiality in Bret Easton Ellis's American Psycho," Literary Exteriors: Boston College's Biennial English Graduate Conference, Boston. February 21, 2015.
Publications
"A Leap across Borders: Review of the Exhibition Leap Before You Look: Black Mountain College 1933-1957." InVisible Culture. (Forthcoming.)
"Poems as Specters: Revenant Longing for Roots in Jean Toomer's Cane." aspeers 7 (2014), 17-39.
Courses Taught
"The Aesthetics of Commercial Culture", Tufts University Experimental College, Fall 2016
University Writing Seminar, "From the Margins to the Mainstream: Questions of Belonging in Contemporary American Literature", Fall 2016
(TF) "The Tale", Professor Mary Baine Campbell, Spring, 2016
(TF) "Literatures of Global English", Dr. Roanne Kantor, Fall 2015
Favorite Work
"Orlando"