About the Award
The Joseph B. and Toby Gittler Prize was created by the late Professor Joseph B. Gittler to recognize outstanding and lasting scholarly contributions to racial, ethnic and/or religious relations.
The Joseph B. and Toby Gittler Endowed Fund at Brandeis University supports this annual award.
The award includes a cash prize of $25,000 and a medal. The prize and medal are presented at a ceremony that includes a reception and a public lecture by the recipient on the Brandeis campus.
2012–13 Award Presentation and Lecture

Doug McAdam:
The Continuing Significance of Race in America's Politics of Inequality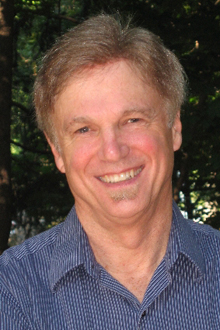 Thursday, Nov. 15, 2012
3 p.m.
Rapaporte Treasure Hall
Goldfarb Library
Doug McAdam is a professor of sociology and director of urban studies at Stanford University and the author of two books on the civil rights movement including "Freedom Summer," which was a follow up study of the lives of those who applied to take part in the 1964 Mississippi Summer project 20 years later.
More recently, he has sought to assess the ongoing civic effect of participation in Teach for America, the relationship between neighborhood religious and civic life in Chicago, and to explain county level variation in the burning of churches in the United States between 1996 and 2001. His findings often have been unexpected.