About the Award
The Joseph B. and Toby Gittler Prize was created by the late Professor Joseph B. Gittler to recognize outstanding and lasting scholarly contributions to racial, ethnic and/or religious relations.
The Joseph B. and Toby Gittler Endowed Fund at Brandeis University supports this annual award.
The award includes a cash prize of $25,000 and a medal. The prize and medal are presented at a ceremony that includes a reception and a public lecture by the recipient on the Brandeis campus.
2015–16 Award Presentation and Lecture
"Bystanders, Upstanders, and Justice"

Thursday, Feb. 25, 2016 | 4 p.m.
Rapaporte Treasure Hall, Goldfarb Library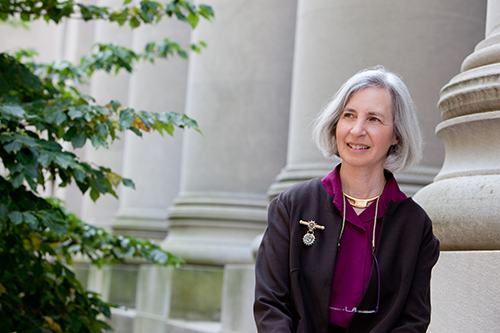 Bystanders remain silent and passive in the face of bigotry and injustice, while upstanders stand up for their beliefs, even if they are alone. An upstander may speak out publicly against bigotry and injustice, express support for victims, or even physically rescue. All of these acts expose the upstander to danger – risking personal safety or perhaps just disapproval or costs of time, money and emotion. So why would anyone ever stand up?
Stories of individuals who stand up and speak out against injustice can be inspiring but also can be daunting. Cultivating and rewarding upstanders may be helpful, although research on whistleblowers indicates the potential negative effect of external rewards. Education is effective, especially identifying small rather than large acts that people can take to make a
difference. People who learn to stand up in the midst of bullying and disparagement of others may develop capacities to be upstanders in other settings. The pursuit of justice requires promoting upstanders.
The Gittler Prize is hosted by the International Center for Ethics, Justice and Public Life on behalf of the Office of the President.
This lecture is part of the Louis D. Brandeis 100: Then and Now Centennial Celebration series.