External Funding Opportunities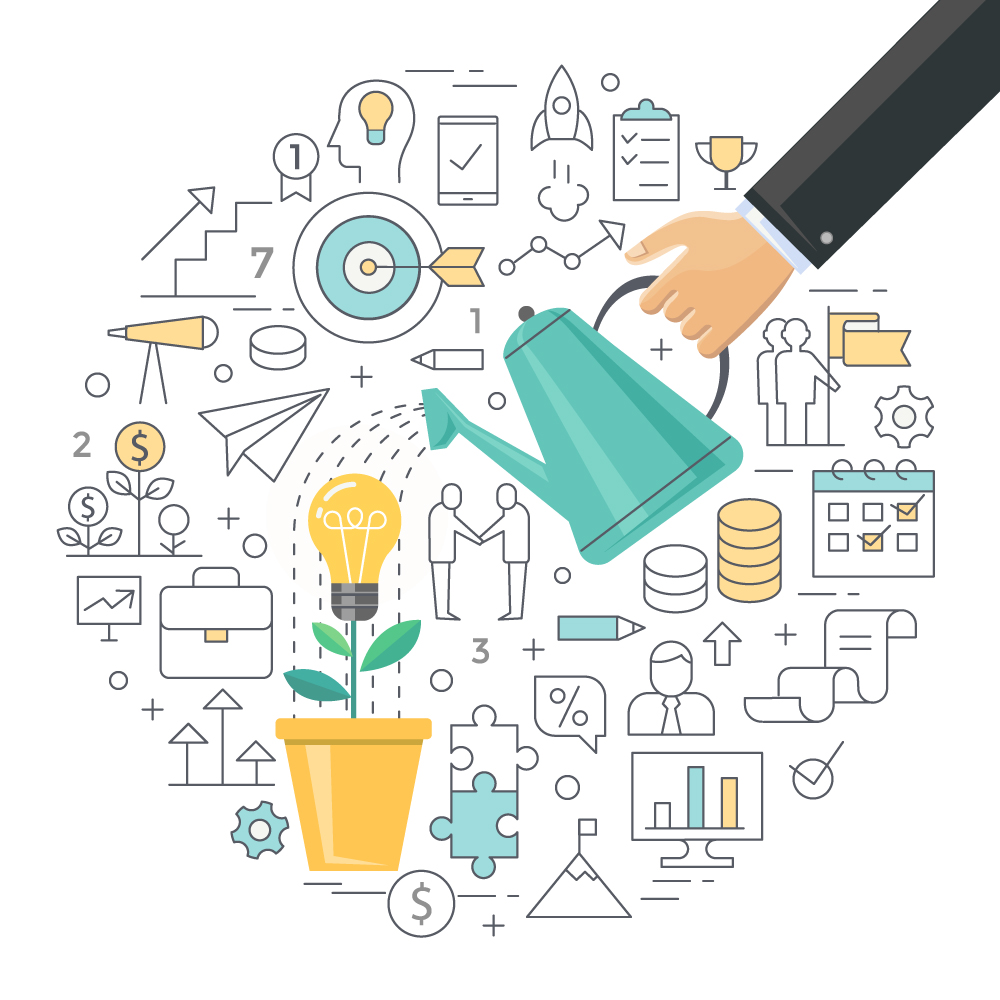 In addition to funding available through Brandeis Innovation, we work to identify external opportunities for funding in a range of disciplines. Below is a list of upcoming opportunities forwarded to our office; information presented is from the sponsoring organizations and taken from their materials. Please do your diligence before submitting as these are external opportunities. The submission process varies--some select opportunities include info sessions where you can meet grantors' representatives. See each listing for details.
USDA Agriculture and Food Research Initiative - Sustainable Agricultural Systems
June 27, 2018 (Letter of Intent Due)
Applications to the FY 2018 Agriculture and Food Research Initiative - Sustainable Agricultural Systems (SAS) Request for Applications (RFA) must focus on approaches that promote transformational changes in the U.S. food and agriculture system within the next 25 years. NIFA seeks creative and visionary applications that take a systems approach, and that will significantly improve the supply of abundant, affordable, safe, nutritious, and accessible food, while providing sustainable opportunities for expansion of the bioeconomy through novel animal, crop, and forest products and supporting technologies. These approaches must demonstrate current and future social, behavioral, economic, health, and environmental impacts. Additionally, the outcomes of the work being proposed must result in societal benefits, including promotion of rural prosperity and enhancement of quality of life for those involved in food and agricultural value chains from production to utilization and consumption.
MIT - Solve Challenges
July 1, 2018
Each year, Solve announces new challenges for which it seeks solutions. This year, it is offering five. The first is the Oceti Sakowin Solve Fellowship, answering the question of: how can tribal communities advance renewable energy, food, or water access and contribute to economic prosperity and sovereignty? Secondly is Frontlines of Health, aiming to solve how communities can invest in frontline health workers and services to improve their access to effective and affordable care. The third is Coastal Communities, striving to find out how coastal communities can mitigate and adapt to climate change while developing and prospering. The fourth one is about Teachers and Educators: How can teachers and educators provide accessible, personalized, and creative learning experiences for all? The final challenge is Work of the Future, with a goal of finding out how those left behind by the technology-driven transformations of work can create meaningful and prosperous livelihoods for themselves.
The deadline to submit a solution varies by program. The deadline for the Oceti Sakowin Solve Fellowship is March 27th, while the rest are July 1st.
NIH Small Research Grant Program for the Next Generation of Clinical Researchers in Alzheimer's Disease (AD) and Alzheimer's Disease Related Dementias (ADRD) Research
July 3, 2018
This Small Research Grant Program supports important and innovative research in areas in which more scientific investigation is needed to improve the prevention, diagnosis, treatment and care for Alzheimer's disease and related dementias (AD/ADRD). The program seeks (i) to facilitate the next generation of researchers in the United States to pursue research and academic careers in neurosciences, AD/ADRD and healthy brain aging, and (ii) to stimulate established researchers who are not currently doing AD/ADRD research to perform pilot studies toward developing new innovative AD/ADRD research programs that leverage and build upon their existing expertise. Individuals from underrepresented racial and ethnic groups as well as individuals with disabilities are always encouraged to apply for NIH support.
William T. Grant Foundation Scholars Program
July 5, 2018
The William T. Grant Foundation supports research that informs policy affecting the welfare of children and young people, with grant making currently focused on reducing inequality and promoting the use of research in policymaking. The
Scholars Program
is a career development program that gives young researchers $350,000 over a five-year period.
Runyon-Rachleff Innovation Award
July 6, 2018
The Damon Runyon Cancer Research Foundation
Runyon-Rachleff Innovation Award
is designed to provide support for early career faculty with "high-risk/high-reward" ideas that have the potential to significantly impact our understanding of and/or approaches to the prevention, diagnosis or treatment of cancer. The award provides $300,000 over two years.
Early Concept Grants for Exploratory Research (EAGERs) to Develop Breakthrough Ideas and Enabling Technologies to Advance Crop Breeding and Functional Genomics
July 9, 2018
The National Science Foundation (NSF) Biological Sciences Directorate (BIO), the U.S. Department of Agriculture (USDA) National Institute of Food and Agriculture (NIFA) and the UK's Biotechnology and Biological Sciences Research Council (BBSRC) have established a joint funding opportunity to support the development of breakthrough technologies that will enable significant advances in crop breeding. This opportunity aims to make high impact changes in the ability to translate basic knowledge of plant genomics to practical outcomes in crops of economic importance to the participating countries.
Social Innovation Forum
July 13, 2018
The Social Innovation Forum believes that social innovation is critical to ensuring that our public and private resources are leveraged in the most effective ways to address social problems. Yet, it is often difficult for emerging innovations to receive the recognition and support they need to develop and spread their impact. The Social Innovation Forum provides a unique opportunity for innovative nonprofits to gain visibility, expand their networks, and build capacity. Each Social Innovator receives access to cash and benefits valued at more than $150,000.
The Social Innovation Forum's nonprofit tracks are open to programs and organizations that are a registered 501(c)(3) or use a fiscal agent that is a 501(c)(3) unless otherwise noted in the track description; address a specific social need as described in at least one of the Forum's social issue tracks; are working in the greater Boston area, unless otherwise noted in the track description; have been operating for at least one cycle (usually a year) and have a proven concept; have a minimum of 1.5 FTEs (full-time equivalents — counting full and part-time staff, not volunteers); have an annual operating budget of $100,000–$2 million; are at an inflection point in their growth and development. The deadline to apply is Friday, July 13th at 5:00pm.
Open Society Fellowship
July 15, 2018
The
Open Society Fellowship
, sponsored by the Open Society Foundations, supports individuals seeking innovative and unconventional approaches to fundamental open society challenges. This year, applicants to the Open Society Fellowship are invited to address the proposition: "
New and radical forms of ownership, governance, entrepreneurship, and financialization are needed to fight pervasive economic inequality." Applicants are invited to dispute, substantiate, or otherwise engage with the proposition in their submissions.  Open Society fellows produce work outputs of their own choosing, such as a book, journalistic or academic articles, art projects, a series of convenings, etc. The fellowship provides between $80,000-$100,000 for one year.
Rare Innovation Challenge
July 27, 2018
Both the non-specific symptoms of rare diseases and the lack of overall awareness among physicians contribute to the diagnostic challenges that patients face. The net result is that it can take more than 10 years and visits to 7 different specialists for a patient with a rare disease to receive a final diagnosis. And still, the majority of patients with rare diseases remain undiagnosed.
Sanofi Genzyme invites you to partner with them in reducing the time to diagnosis for rare diseases. It is looking for innovative digital health, medtech or technology companies (startups or otherwise) that can apply their technologies to the challenges that keep patients from receiving accurate, timely diagnoses of rare diseases. The deadline to submit is July 27th.
NIH Director's Pioneer Award
August 14, 2018
The NIH Director's Pioneer Award supports individual scientists of exceptional creativity who propose highly innovative and potentially transformative approaches to major challenges in the biomedical or behavioral sciences towards the goal of enhancing human health. Applications from individuals with diverse backgrounds and in any topic relevant to the broad mission of NIH are welcome. To be considered pioneering, the proposed research must reflect substantially different scientific directions from those already being pursued in the investigator's research program or elsewhere. The NIH Director's Pioneer Award is a component of the High-Risk, High-Reward Research program of the NIH Common Fund.
NSF Innovations at the Nexus of Food, Energy and Water Systems (INFEWS)
September 26, 2018
The INFEWS program seeks to support research that conceptualizes Food, Energy, and Water (FEW) systems broadly and inclusively, incorporating social and behavioral processes (such as decision making and governance), physical processes (such as built infrastructure and new technologies for more efficient resource utilization), natural processes (such as biogeochemical and hydrologic cycles), biological processes (such as agroecosystem structure and productivity), and cyber-components (such as sensing, networking, computation and visualization for decision-making and assessment). Â Investigations of these complex systems may produce discoveries that cannot emerge from research on food or energy or water systems alone. It is the synergy among these components in the context of sustainability that will open innovative science and engineering pathways to produce new knowledge, novel technologies, and innovative predictive capabilities.
Agriculture and Food Research Initiative: Exploratory Research
September 30, 2018
This program area encourages continuous development of innovative ideas that will position U.S. Agriculture at the global forefront. These ideas will lead to quantum leaps in our knowledge and capabilities in agriculture and food production. They will address the challenges that have never been addressed before or challenges that have been addressed, but where new and risky ideas could promise high potential impact. This program area supports research projects that need to develop proof of concept for untested ideas that will lead to creative and positive disruption of the agricultural norm.
AAUW American Fellowship
November 15, 2018
AAUW's American Fellowships program has been in existence since 1888, making it the oldest noninstitutional source of graduate funding for women in the United States. The program provides fellowships for women pursuing full-time study to complete dissertations, conducting postdoctoral research full time, or preparing research for publication for eight consecutive weeks.
Summer/Short-Term Research Publication Grants provide support to scholars to prepare research manuscripts for publication and to independent researchers to prepare research for publication. Preference will be given to applicants whose work supports the vision of AAUW: to break through educational and economic barriers so that all women have a fair chance.
NIH Innovation Grants to Nurture Initial Translational Efforts (IGNITE): Assay Development and Neurotherapeutic Agent Identification
Rolling Deadlines
This funding opportunity announcement (FOA) encourages research grant applications to develop in vitro and/or ex vivo assays and conduct iterative screening efforts to identify and characterize potential therapeutic agents for neurological disorders. This FOA is part of a suite of Innovation Grants to Nurture Initial Translational Efforts (IGNITE) to advance projects to the point where they can meet the entry criteria for the NINDS Cooperative Research to Enable and Advance Translational Enterprises for Biologics (CREATE Bio) program for biologics, biotechnology products, the Blueprint Neurotherapeutics Network (BPN) for small molecules, or other translational programs.