Workshops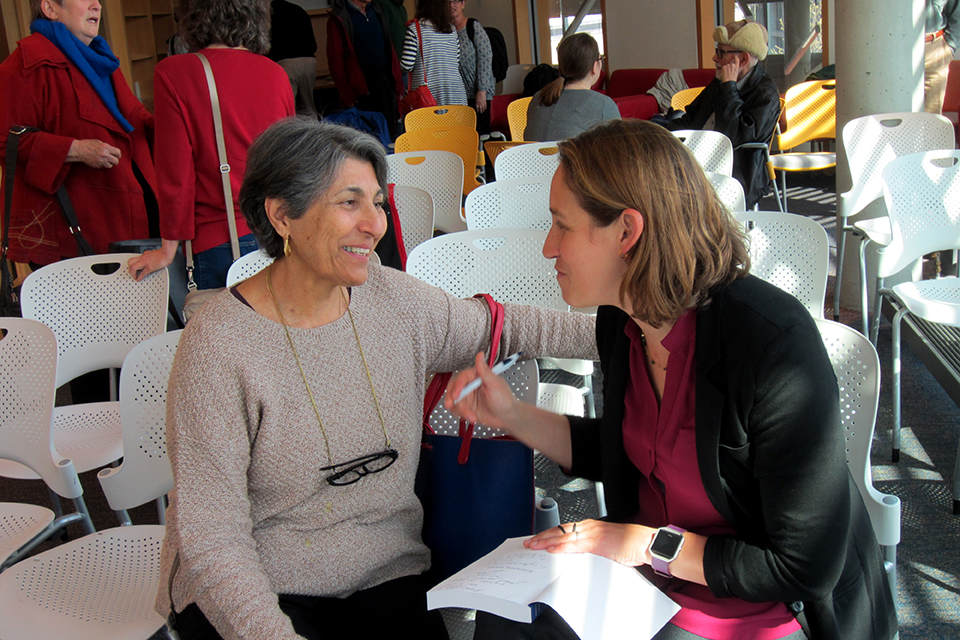 The Schusterman Center develops academic workshops on Israeli history, politics, culture, and society. The goal is to create a growing corps of Israel-literate educators, community leaders and university faculty who will enrich public discourse about Israel. 
We invite you to collaborate with us on developing a workshop for your own organization. Below is more information on potential content, presenters, and schedules based on what has been done in the past.

Each year since 2004, Brandeis University and the Schusterman Center for Israel Studies have run a highly successful Summer Institute for Israel Studies, preparing higher-education faculty to develop and teach their own courses on the modern state of Israel. Our customized workshops on Israel studies are able to draw on the Summer Institute's model and resources in order to connect workshop participants with top scholars, the latest research, and breadth and depth in academic sources around modern Israel.
Toggle

Content and Presenters
We are happy to collaborate with you to develop a robust program tailored to your group's specific interests. Past workshop sessions have included lectures such as:
"Origins of Zionism" with Rachel Fish, Associate Director of the Schusterman Center for Israel Studies, Brandeis University

"Conflict and Negotiations" with Hussein Ibish, Senior Resident Scholar, Arab Gulf States Institute, Washington DC

"Jewishness in Israel" with David Ellenson, Director of the Schusterman Center for Israel Studies and Visiting Professor in the Department of Near Eastern and Judaic Studies, Brandeis University

"Narrating the Nation" with Ilana Szobel, Associate Professor of Modern Hebrew Literature on the Joseph H. and Belle R. Braun Chair, Brandeis University

"The State of Palestinian Political Leadership and the Peace Process" with Ghaith al-Omari, Senior Fellow at the Washington Institute
The Schusterman Center also develops conferences for educators at the high-school level and below on Israel Studies topics.
Toggle

Program Format
The program and schedule can range from a couple of days in length to nearly a week. We are happy to work with you to adapt the schedule to your timeframe.
Academic lectures by experts in this multidisciplinary field are supplemented by discussions, pedagogy workshops, and perhaps media such as films.
Toggle

Contact
To inquire about arranging a workshop, please contact:
Shayna Weiss
Associate Director, Schusterman Center for Israel Studies
781-736-5923
shaynaw@brandeis.edu