JBS Success Stories
2016 Health, Law, and Justice
Students in the Health, Law, and Justice JBS visited many non-profits visit area businesses and non-profit groups like the Codman Square Health Center, Rosie's Place, Health Care for All, and CRICO Strategies.  Students also visited governmental agencies like the Massachusetts Health Policy Commission and attended legislative committee hearings at the Massachusetts State House. Their classes were also visited by prominent guest speakers on topics like the Ten Titles of the Affordable Care Act, the Opioid Crisis, and Health Care Payment Reform.
2016 Voice, Web, and Mobile Apps
One team of students in the Voice, Web, and Mobile Apps JBS developed an app that can help out in the kitchen. See their story on BrandeisNow: Students cook up a mobile app to help you connect to your inner chef.
The Voice, Web, and Mobile Apps JBS visited Amazon's "Alexa" speech lab in Cambridge, where students engaged in a little friendly competition to develop applications for the Amazon Echo speech device.  The winning team was given their very own "Alexa's" to take home!
The Voice, Web, and Mobile Apps JBS was featured on BrandeisNow: Brandeis students tap their programming prowess to build apps in two months.
2015 Bio-Inspired Design
One of the innovative designs from the 2015 Bio-Inspired Design JBS was recently featured on Brandeis NOW.  Take a look and see how the "Redoora" just may be coming to doorways around the world!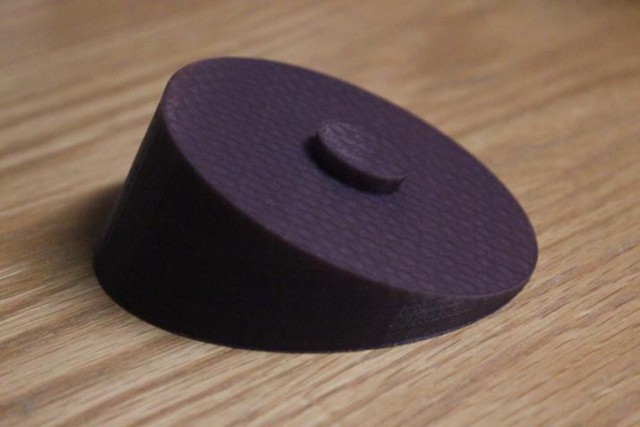 Some of the nature-inspired creations of our summer JBS students was recently featured in James Morris' Science Whys blog. This great article shows how students took features from various animals and eexplains each group's thought process when designing and building their prototype inventions. 
The 2015 Bio-Inspired Design JBS students continued working on their design projects from the Summer as part of a Fall experiential learning practicum.  In addition to improving their bio-inspired designs,one of the students, Margot Field, created a website showcasing her group's work.
2015 Storytelling as Social Practice
Summer 2015 saw the inaugural year of the Storytelling as Social Practice JBS.  As part of this JBS, Brandeis saw the creation of the Brandeis Storytelling Brigade.  Summer may be over, but the stories continue!  Learn more about the Brigade in this article from the Justice Student Newspaper. 
2015 Food, Lifestyle and Health
Milton Public Schools' Superintendent E-Blast features an article, written as part of Yennie Mok's work in the 2015 Food, Lifestyle, and Health Justice Brandeis Semester. It was published this week! Nice work Yennie! http://blog.miltonps.org/?p=1893#FOOD_SERVICE
2015 Voice, Web and Mobile Apps
Here is a great article from the Justice about one of the amazing mobile apps that came out of this summer's Voice, Web and Mobile Apps JBS programs!  Their app, called "Discover Deis," is a navigation app that will help students and visitors to navigate the Brandeis campus.  Unlike other navigation apps, Discover Deis will include mapping within buildings and across shortcuts on campus.  No more walking outside in the rain only to find the building you were in connects with the building you need!