Class of 1973
Selma Botman serves as vice president for academic affairs and provost at Yeshiva University. Previously, she worked at the City University of New York, where she was executive vice chancellor for academic affairs and university provost, and most recently was professor of Middle Eastern history at its Graduate Center. Thomas Atwood was named vice president of institutional advancement at the Institute of World Politics. He has directed and consulted with research and education nonprofits focused on national policy for more than 25 years.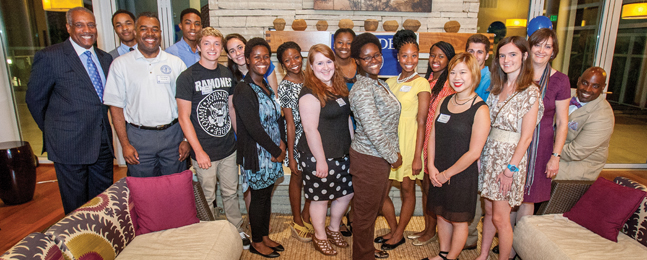 SOUTHERN HOSPITALITY: Alumni, parents, Posse Scholars and other students from the Atlanta area enjoyed a summer gathering hosted by Trustee Curtis Tearte '73 (left) and his wife, Jylla. Patsy Fisher (second from right), vice president of alumni relations, and Jamele Adams (right), dean of students, also attended.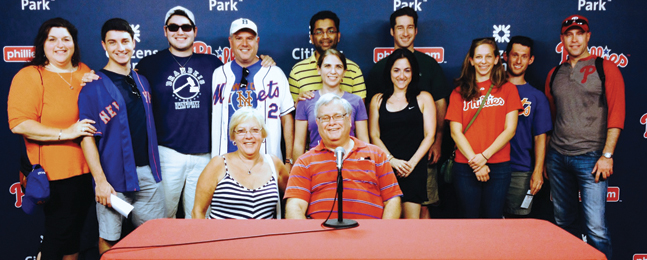 MAJOR LEAGUE: Brandeisians from the Philadelphia area had a ball as the Phillies edged the New York Mets, 7-6. Lee Brooks '73, P'13 (seated behind the microphone), chaired the event.
Submit a Class Note