Recent Events
Inequality in the Study of Antiquity: The Levites and "Ethnicity"
March 29, 2018
Lecture by Brian Rainey, Assistant Professor of Old Testament at Princeton Theological Seminary
The lecture delved into a variety of biblical texts to theorize which anthropological term(s) might best describe the Levites, as depicted in biblical texts.
Co-sponsored by Near Eastern and Judaic Studies and its graduate program in Bible and Ancient Near East, and a generous grant from the Faculty Diversity, Equity, and Inclusion Programming.
Cafe NEJS
March 20, 2018
Enjoy a casual Kosher Asian-Fusion lunch with faculty and friends while previewing Fall 2018 courses.  Be sure to meet our UDR's, Joey and Leah!
Sponsored by the Department of Near Eastern and Judaic Studies
First Press: Early Evidence for Anatolian Wine
March 20, 2018
Lecture by Gojko Barjamovik, Senior Lecturer on Assyriology, Harvard University
The Assyrian merchant records from Kültepe dating ca. 2000 BC contain the first clear textual references to the production and trade in wine in Anatolia. Being mainly commercial in nature, they provide some information about origin and trade patterns, as well as occasional hints to the consumption (ritual and festive), production, and storage of wine. This paper presents a case study of how this textual evidence can be linked to a growing material and pictorial record, and recent paleobotanical studies, to form a broader picture of the earliest relatively well-documented case of production, trade and consumption of wine in the region.
Sponsored by the Department of Near Eastern and Judaic Studies and the Martin Weiner Fund
The Same Old Story, or Perhaps not: Paratexts of Mayse-bukh (Basel 1602)
March 19, 2018
Lecture by Dr. Claudia Rosenzweig, Bar-Ilan  University focuses on how traditional tales were marketed to the Yiddish reading public in Early Modern Yiddish print culture.
Offered in YDSH 20b:  Continuing Yiddish with Professor Ellen Kellman
Sponsored by the Department of Near Eastern and Judaic Studies
Rumpus or Supper?: Maurice Sendak on Jewish American Childhood and Twentieth-Century Acculturation
February 28, 2018
Golan Moskowitz, NEJS PhD Candidate '18 gives a talk

Offered in NEJS 183b: Global Jewish Literature with Professor Ellen Kellman.
Sponsored by the Department of Near Eastern and Judaic Studies and The Tauber Institute for the Study of European Jewry
Lecture: Mr. Linford Fisher, PhD
February 27, 2018
Native Perspectives on Evangelization and Mission (17-19th Century)
Professor Fisher's research and teaching relate primarily to the cultural and religious history of colonial America and the Atlantic world, including Native Americans, religion, material culture, and Indian and African slavery and servitude. 
Offered in NEJS 128a: Introduction to Christinity with Professor Bernadette Brooten.
Integrate Media in Your Hebrew Class: Ms. Shlomit Lir, PhD
February 13, 2018
How to Write Creatively online in Hebrew
Ms. Shlomit Lir, PhD, a gender and new media researcher, is a visiting scholar in the Schusterman Center for Israel Studies.  Her dissertation "Gendering Digital Identity: The Establishment of Voice Among Female Activitists in New Media Platforms," is based on research on the processes of women's entrance into the digital sphere.
November 28, 2017
Joseph H. and Belle R. Braun Professor of American Jewish History, Jonathan Sarna gave a talk to celebrate his appointment as University Professor.
Professor Sarna's address, "Jews and American Politics: Historical Ideals and Contemporary Realities," considered a wide scope of material, including a newly discovered 1864 document he shared with the lecture audience.
A Tomb with a View: What can we learn about death in the Hebrew Bible from the Silwan Necropolis in Jerusalem?
November 16, 2017
Lecture open to all
Matthew Suriano, Assistant Professor, University of Maryland
New research sheds light on complex issues of death and memory in Biblical literature.
Offered in NEJS 114a, Death, Memorial, and Immortality in Biblical Literature with Professor Vayntrub.
Alfred L. Ivry: Luncheon Seminar
November 16, 2017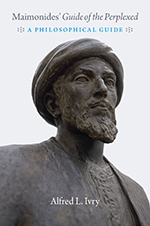 Maimonides' "Guide of the Perplexed": A Philosophical Guide
Professor emeritus in the Skirball Department of Hebrew and Judaic Studies and the Department of Middle Eastern and Islamic Studies at New York University shares the publication of his new book.
Sponsored by the Tauber Institute for the Study of European Jewry and the Department of Near Eastern and Judaic Studies. 
NEJS Art Night with Joey & Leah, UDRs
November 9, 2017
Free refreshments! Relaxing collage art!
How do Race, Ethnicity, and Religion Intersect with Sexual Violence?
November 3, 2017
Presenters:
Welcome by Lisa M. Lynch
Moderator: ChaeRan Freeze
Presenters: Angele Frederick Amar, Bernadette Brooten, and Sarah Deer
October 30, 2017
Matchmaking and Medieval Family Dynamics: Did Parents Ever Have the Final Word?
Elisheva Baumgarten, Professor of Jewish History, Hebrew University of Jerusalem and the Institute for Advanced Study, Princeton
Visit the Tauber Institute website
Inequality in the Study of Antiquity: Elisha and the Ambivalent Power of the Prophetic Body
October 26, 2017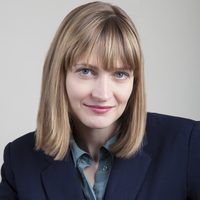 Lecture by Rhiannon Graybill, Assistant Professor of Religious Studies, Program Director, Gender and Sexuality Studies, Rhodes College, Memphis, TN
My First SONY: A One Man Show (in Hebrew) Performed by Roy Horovitz
October 24, 2017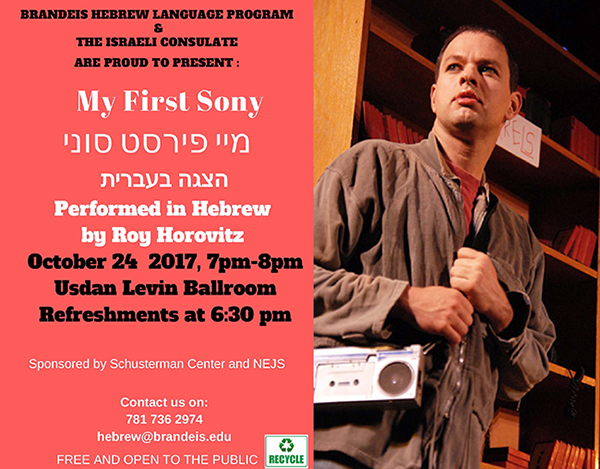 Orality and its Effects in Ancient Mesopotamia
October 16, 2017
Dr. Martin Worthington, Institute for the Study of the Ancient World, New York University
Challenges in Writing Intellectual Biography: Two Views by Authors of New Books
October 16, 2017
Adi Gordon, Five College Assistant Professor of History, Amherst College
Amir Engel, Department for German Language and Literature, The Hebrew University of Jerusalem