Multi-talented entertainer Christine Lavin next up for Brandeis Marquee Series
The multi-award winning singer and songwriter will perform March 6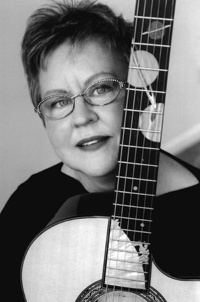 Christine Lavin
Marquee Series Concert
Friday, March 6, 8 p.m.
Slosberg Music Center
WHO:
Multi-award winning singer, songwriter and entertainer
Christine Lavin
will deliver a
Marquee Series
performance at Brandeis.
WHAT:
Her performances are one-of-a-kind, using shrewd insight and wit to present a smart and funny take on contemporary life. On March 6, Christine Lavin will share her sound tracks of Americana at Brandeis, which nail a number of the absurdities, reversals and neuroses that occupy our everyday existence.
The concert is part of the university's "Marquee Series," which presents a collection of concerts each year celebrating wide-ranging musical styles and themes.
Lavin's songs cover many aspects of life, from people ("Strangers Talk to Me") and relationships ("What Was I Thinking?"), to food and romance ("French Toast Bread Pudding") and politics ("Happydance Of The Xenophobe"). Her upcoming solo album, "I Don't Make This Stuff Up… I Just Make It Rhyme" will be her 19th. She has also produced eight compilations showcasing other singer-songwriters and her songs continue to be performed and recorded by numerous artists.
She was recently listed in the "Top 100 Most Influential Artists of the Last 15 Years" by Performing Songwriter Magazine. Lavin is also the recipient of a NAIRD Award, two New York Music Awards, seven ASCAP Composer Awards, The Kate Wolf Memorial Award and a Backstage Bistro Award for New York City Singer-Songwriter of the Year. 
Lavin is known to pass out recipes or goodie bags for people whose birthday falls during the holidays, and to bring audience members onstage to join her for certain numbers. Concertgoers are welcome to bring knitting, crochet or quilt projects for a pre-concert knitting circle with Lavin.
WHEN:
Friday, March 6, 8 p.m. (knitting circle begins at 7 p.m. in Slosberg Music Center lobby)
LOCATION AND TICKETS:
Concerts at Brandeis are held in the Slosberg Music Center and Spingold Theater Center located on the Brandeis University campus at 415 South St. in Waltham, Mass. Subscriptions or single tickets for events throughout the concert season are available online at
http://go.brandeis.edu/brandeistickets
or by calling 781-736-3400. Tickets are also available at the daytime box office in the Spingold Theater Center and at the Slosberg box office one hour before events begin.  For more information visit
http://www.brandeis.edu/arts/concerts/tickets.html
.
Return to the BrandeisNOW homepage