97 high school students from the world over complete 7th BIMA summer
High-school-age youth worked on their music, film, painting and writing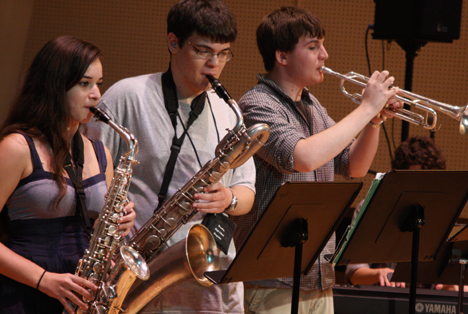 BIMA is a Brandeis University residential summer programs for high school students interested in music and the arts. At BIMA, talented musicians, visual artists, writers, actors, or film makers from all over the world come together for a month of intense work in their art form in a supportive, creative, Jewish environment.

The high-school-age artists have a chance to grow and deepen their talents while exploring the relationship between their identity as Jews and their identity as artists.

This summer, the 7th of the program, 97 participants from the United States, Canada, Poland, Israel, Russia, Turkey, Germany, and Ukraine took part.
Return to the BrandeisNOW homepage