Civil rights leader Julian Bond to visit campus March 31 to April 2 as Richman Fellow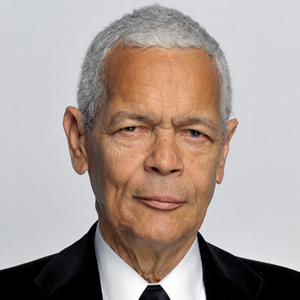 Social activist and civil rights leader Julian Bond is the 2015 Richman Distinguished Fellow in Public Life and will visit the Brandeis University campus March 31 to April 2.

Bond, a former state senator in Georgia and chairman of the NAACP from 1998 to 2008, will be part of a series of events around campus during his visit, including the following:
An award ceremony March 31 at 3:30 p.m. at Rapaporte Treasure Hall, where he will deliver a speech titled "How I Got in the Movement: A Civil Rights 'Living Legend' Tells His Story."
A screening of "Klansville, U.S.A.," an American Experience PBS documentary based on a book by Professor of Sociology David Cunningham, followed by a panel discussion with filmmaker Callie Wiser, Cunningham and Bond.
A panel discussion April 2 at the Zinner Forum with Bond, Professor Chad Williams and Maya Cooper '15 on social movements, legislation and public policy. The panel will be moderated by PhD candidate Sarah Gray. The panel will be held from 12 p.m. to 1:45 p.m.
The fellowship honors individuals active in public life whose contributions have had a significant impact on improving American society, strengthening democratic institutions, advancing social justice or increasing opportunities for all citizens. The program is hosted by the International Center for Ethics, Justice and Public Life on behalf of the Office of the President. The panel discussion on Thursday is co-sponsored by the Heller School for Social Policy and Management.

More information on the program and Julian Bond can be found on the fellowship's webpage.
Return to the BrandeisNOW homepage