Meet the Staff
Lisa DeBenedictis
Director of App Design, QAA, and Service Corps
Director of App Design, QAA, and Service Corps
As Director, Lisa oversees the educational, co-curricular, and residential experience for three Brandeis Precollege Programs.  Her background in education includes experience working with high school and college students, alumni, and community partners focusing on the arts, technology, adolescent and adult learning and development, and community engagement.
Prior to joining Brandeis, Lisa managed visual art and design courses and programs at Lesley University and, previously, worked in alumni affairs and development at Harvard University.  Her background also includes teaching design courses, and serving as a residential and academic adviser at Harvard College.
Lisa has a Bachelor's degree from Harvard College and a Master's degree from the Harvard Graduate School of Education.
Wendy Cage, Ph.D.
Professor of Sociology and Chair of the Women's, Gender and Sexuality Studies Programs
Wendy Cadge is a Professor in the Department of Sociology and Chair of the Women's, Gender & Sexuality Studies Program at Brandeis University. She is an expert in contemporary American religion, especially related to religion in public institutions, religious diversity, religion and immigration, and religious and moral aspects in healthcare.She is the author of two books, Paging God: Religion in the Halls of Medicine and Heartwood: The First Generation of Theravada Buddhism in America, and a co-editor of Religion on the Edge: De-Centering and Re-Centering the Sociology of Religion. An award-winning teacher, she has published more than seventy-five articles and raised more than $5.5 million in support of her own and colleagues' research.
Shannon Kearns
Academic Administrator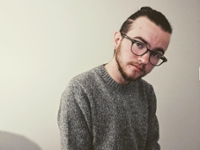 Em
 Kelley (they/them) is a graduate student in the Women's, Gender, and Sexuality Studies masters degree program here at Brandeis. They graduated with high honors from Guilford College in 2017 with a double major in Women's, Gender, and Sexuality Studies and Sociology/Anthropology. As a member of the queer, trans, and non-binary community they are thrilled to be a part of Queer Academics & Activism. As a program assistant 
Em
 does anything and everything they can to help with design, outreach, and fundraising for the program. Feel free to reach out to them if you have any questions: 
kelleyem@brandeis.edu
.