Undergraduate Research Assistants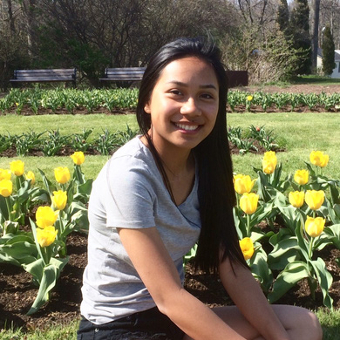 Maya Barton-Zuckerman
Psychology and Neuroscience Major
Maya Barton-Zuckerman is a sophomore, and plans to major in Psychology and Neuroscience. Maya is originally from Northeastern Connecticut and is really interested in the topic of mental health. After Brandeis, Maya hopes to attend graduate school and possibly pursue a career in research. Outside of the CoPE Lab, Maya enjoys a variety of hobbies such as running, painting and attempting to bake (with varying degrees of success).
Rachel Groth
Psychology Major
Rachel Groth is junior, and is majoring in Psychology with a minor in Computer Science and Anthropology. Rachel is very passionate about psychology and mental health. Aside from working at the CoPE Lab, Rachel is a peer counselor at STAR, a teaching assistant at Lemberg Children's Center and a concert usher for the Brandeis University Department of Music. In her free time Rachel loves to read, write, spend time with friends, do yoga and watch Netflix.
Caroline Kaye
Psychology Major
Caroline Kaye is senior, and is majoring in Psychology with a minor in Education for elementary school teaching certification. She has worked in the Child and Adolescent Research on Development Lab at Brandeis since her sophomore year and loves working with kids. Caroline has a particular interest in the intersection between Psychology and Education and wishes to have a career that combines both fields. Caroline is also one of the UDRs for the Psychology department, a captain of the Brandeis Rowing Team and a volunteer with Waltham Group's Brandeis Buddies.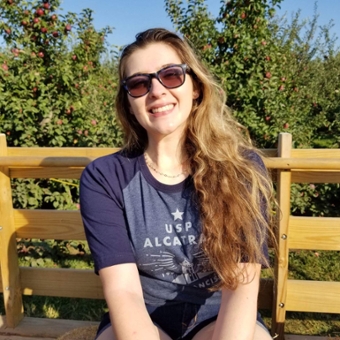 Rachel Marcus
Psychology Major
Rachel Marcus is a junior, and is majoring in Psychology with a minor in Hispanic Studies and Anthropology. Her goal is to pursue a PhD in Clinical Psychology. When Rachel is not in the CoPE lab, she is an office assistant for Student Financial Services, an Orientation Leader and volunteers with Companions 2 Elders; a group that visits senior citizens in nursing homes and assisted living centers weekly. Rachel is originally from Orange, Connecticut, and in her free time she enjoys working out, spending time with friends and exploring the Boston area.
Nic Neves
Psychology Major
Nic Neves is a sophomore and plans to major in Health Science, Society and Policy and Psychology, with a minor in music. When he's not in the lab he plays jazz piano with a group on campus. He also likes to read about space and astronomy, and hopes to someday work for NASA, but isn't quite sure what path to take getting there.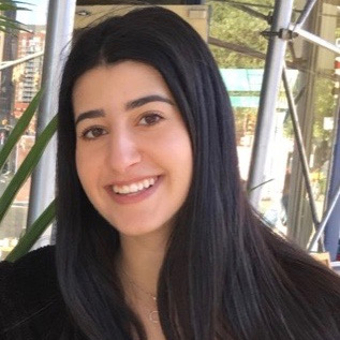 Tali Rychik
Psychology and HSSP Major
Tali Rychik is a junior, and is majoring in Psychology and Health: Science, Society, and Policy. Tali is originally from Philadelphia and outside of the CoPE Lab, she loves to do yoga and explore Boston with her friends.
Honors Thesis Students
Sivan Ertel
Psychology Major
Sivan Ertel is a senior, and is majoring in Psychology and International and Global Studies with a minor in Business. Sivan's senior thesis looks at Alexathymia, the inability to identify and describe emotions in the self. When she is not in the CoPE Lab, she works as a carpenter in Spingold Theater, is a Theater Assistant in the SCC Theater and plays on the Brandeis Women's Ultimate (Frisbee) Team. Sivan is from Manhattan, and loves snow, power tools and climbing mountains.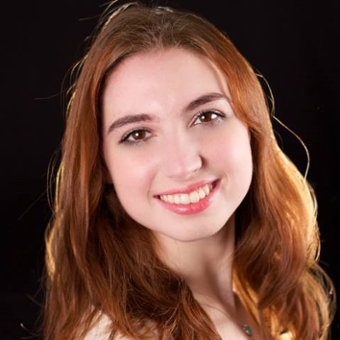 Emma Nissenbaum
Psychology Major
Emma Nissenbaum is a senior, and is majoring in Psychology with a minor in Linguistics. Emma's senior thesis is looking at the relationship between academic self efficacy, stress and executive functioning of college age students. On campus, Emma is the publicity coordinator for BaRuCH, Hillel's reform member group. When at home in Connecticut, Emma loves going back to her local theaters.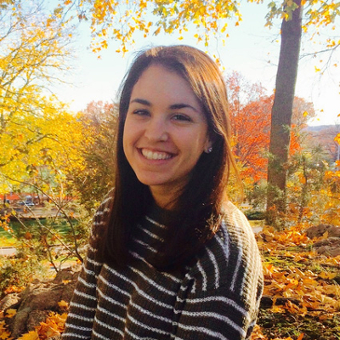 Nina Rosenblatt
Psychology and Hispanic Studies Major
Nina Rosenblatt is a junior, and is majoring in Psychology and Hispanic Studies. Nina is interested in working with adolescents and examining how psychopathology influences executive functioning. She absolutely loves working with children because of their unbounded creativity and optimism. When not in the CoPE Lab, Nina also works as a Waltham Group Coordinator for SPECTRUM, is a Sunday School Kindergarten Teacher and is involved with Challah for Hunger and Hillel Race Talks.
Former Lab Members
Tamar Smuel | Spring '17

Sage Rosenthal | Spring '17