Members
Principal Investigator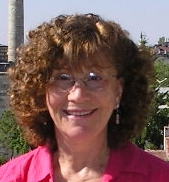 Leslie Zebrowitz
Manuel Yellen Professor of Social Relations
Professor of Psychology
Leslie Zebrowitz (PhD, Yale University) is the Manuel Yellen Professor of Social Relations and Professor of Psychology at Brandeis University. Trained as a social psychologist, she has recently received advanced training in social neuroscience. Her research concerns face perception and age, race, and gender stereotypes with an emphasis on how and why people's physical appearance influences impressions of their traits as well as their social outcomes and psychological development. Her research is currently supported by a grant from the National Institute on Aging to study perceptual, neural and motivational mechanisms that influence accurate face impressions across the life span. The courses she teaches at Brandeis include Seminar in Nonverbal Communication and Graduate Research Methods in Psychology.
Recent Lab Alumni
Post Doctoral Fellow
Robert G. Franklin, Jr., PhD (2013)
Current Position: Assistant Professor of Psychology at Anderson University in Anderson, SC.
PhD Students
Jasmine Boshyan, PhD (2016)
Dissertation: In your face: Examining mechanisms of accurately perceiving threat from faces
Postdoctoral position with Dr. Kestas Kveraga, Martinos Center for Biomedical Imaging, Massachusetts General Hospital
Yi Zhang, PhD (2011)
Dissertation: Neural and Behavioral Responses Toward Perceived Affordances of Gaze and Attractiveness
Current Position: Director, Sentient Consumer Subconscious Research Laboratory, Sentient Decision Science, Inc. Portsmouth, NH
Mike Strom, PhD (2011)
Dissertation: The Influence of Racial Category Suppression on Feature-Based Effects
Current Position: Research Analyst at NMR Group Inc
Amanda Hemmesch, PhD (2011)
Dissertation: Older Adult's First Impressions of Individuals with Parkinson's Disease: The Stigmatizing Effects of Facial Masking and Abnormal Bodily Movement
Current Position: Assistant Professor, Department of Psychology, St. Cloud State University, St. Cloud, MN
Victor Luevano, PhD (2007)
Dissertation: Truth in Advertising: The Relationship of Facial Appearance to Apparent and Actual Health Across Lifespan
Current Position: Associate Professor of Psychology, California State University, Stanislaus
Masters Students
Stacey Ng, MA (2013)
MA Thesis: Age differences in the differentiation of trait impressions from faces.
Suzanne Hillman, MA (2012)
MA Thesis: Do Older Adults Differ From Younger Adults in Their Trait Impressions and Appearance Stereotypes?
Annie Lee, MA (2011)
MA Thesis: Effects of Race and Sex on In-Group, Out-Group, and Cross-Species Sex Differentiation in Face Perception.
Ruoxue Wang, MA (2010)
MA Thesis: Inference from Faces Across White American and Tsimane' Bolivian Cultures
Andrea Sparko, MA (2010)
MA Thesis: Moderating Effects of Facial Expression and Movement on the Babyface Stereotype
Shunan Zhang, MA (2007)
MA Thesis: Effect of Asian physical features on stereotyping: Are they directly associated?
Undergraduate Students
Kim Zayhowski (2016)
Major: Neuroscience & Psychology and Minor in Mathematics
Jessica Neary (2016)
Major: Psychology & History
Jesse Lee (2015)
Major: Neuroscience & Psychology with a Pre-med track
Melany Vidret (2015)
Marc Zebrowitz (2015)
Major: Psychology and Computer Science
Katey Duchin (2014)
Major: Psychology & Sociology
Daniela Dorfzaun (2014)
Major: Psychology & Business and Minor in International and Global Studies
Natasia Sun (2014)
Major: Business & Psychology
SummerXia (2014)
Major: Business & Psychology
Ilana Abramson (2013)
Major: Psychology & Women and Gender Studies
Joeli Katz (2013)
Major: Psychology & Education Studies & America Studies
Laura Cramer (2012)
Joanne Qiao (2012)
Major: Psychology & Health: Science, Society, and Policy
Henry Boc (2011)