Karen V. Hansen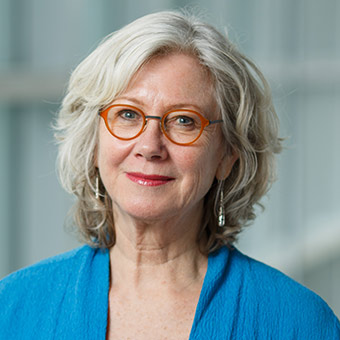 Department Chair
Professor of Sociology & Women's, Gender, and Sexuality Studies
Director, Women's Studies Research Center
Core Graduate Faculty, American History
Series Editor, Families in Focus, Rutgers University Press
Past Chair, Families Section, American Sociological Association
Karen V. Hansen researches the intersections of kinship, community, and inequalities. Using an historical ethnographic approach, she investigates the collision of two processes in U.S. history—migration and dispossession. In "The Entanglements of Migration" she explores how state policies of settler colonialism shaped on-the-ground racial entanglements in the early twentieth century on Indian reservations on the Northern Great Plains. 
Her exploration of the nexus of gender, class, and racial-ethnic inequality also takes her to a more contemporary case of entanglements—an integrated high school in the heart of Silicon Valley, California. The working-class campus grappled with racial tensions, particularly between Mexican-American and African-American students.  After a strident confrontation in February, 1970, the school acted to deepen interracial understanding and promote respectful dialogue. Educators and students established a campus culture with a more inclusive curriculum that facilitated communication and constructive engagement. This project analyzes the mix of resources, vision, commitment, and creativity that transformed relationships at the school.
Professor Hansen has most recently published Encounter on the Great Plains: Scandinavian Settlers and the Dispossession of Dakota Indians, 1890-1930, which has been awarded the 2016 Gita Chaudhuri Book Prize from the Western Association of Women Historians, and co-edited At the Heart of Work and Family: Engaging the Ideas of Arlie Hochschild. Her research has been supported by the John Simon Guggenheim Memorial Foundation, the National Endowment for the Humanities, Alfred P. Sloan Foundation, and the Swedish Fulbright Commission.
Education
PhD, University of California, Berkeley
MA, BA, University of California, Santa Barbara
Selected Publications
Articles
"Gendered Entanglements: Dakotas and Scandinavians at Spirit Lake, 1887-1930," Special Forum on "Gender and Indigenous-Immigrant Encounters and Entanglements," Women's History Review (2017): 1-16.
"Entangled Encounters and the Oral Archive: Notes from the Field," in Concurrent Imaginaries, Postcolonial Worlds: Toward Revised Histories, edited by Diana Brydon, Peter Forsgen, and Gunlög Fur, pp. 183-202. Leiden, Netherlands: Brill Rodopi, 2017.
"Immigrants as Settler Colonists: Boundary Work between Dakota Indians and White Immigrant Settlers" (and Ken Chih-Yan Sun and Debra Osnowitz), Ethnic and Racial Studies (2016) DOI: 10.1080/01419870.2016.1213403
"Landowning, Dispossession, and the Significance of Land among Dakota and Scandinavian Women at Spirit Lake, 1900-29," (with Grey Osterud) Gender & History 26:1 (2014): 105-127.
"Localizing Transnational Norwegians: Exploring Nationalism, Language, and Labor Markets in Early Twentieth-Century North Dakota," (with Ken Chih-Yan Sun) Norwegian-American Essays, 2011, Oslo: Novus Forlag, (2011):73-107.
"Land Taking at Spirit Lake: The Competing and Converging Logics of Norwegian and Dakota Women, 1900-1930," in Norwegian American Women: Migration, Communities, and Identities, edited by Betty Berglund and Lori Ann Lahlum. Minnesota Historical Society Press, 2011, pp. 211-245.
"Mapping the Dispossession: Scandinavian Homesteading at Fort Totten, 1900-1930," (with Mignon Duffy), Great Plains Research: A Journal of Natural and Social Sciences 18 (Spring 2008): 67-80. (PDF)
"The Asking Rules of Reciprocity in Networks of Care for Children," Qualitative Sociology, 27:4 (Winter 2004): 419-435.
"Care and Kinship: An Introduction" (with Anita Garey, Rosanna Hertz, and Cameron Macdonald) Journal of Family Issues, 23:6 (September 2002): 703-715. As part of this project we solicited articles and edited two special issues of Journal of Family Issues on "Care and Kinship," 23:6 (September) and 23:7 (October).
"Historical Sociology and the Prism of Biography: Lillian Wineman and the Trade in Dakota Beadwork, 1893-1929," Qualitative Sociology 22:4 (Winter 1999): 353-368.
"Rediscovering the Social: Visiting Practices in Antebellum New England and the Limits of the Public/Private Dichotomy," in Public and Private in Thought and Practice: Perspectives on a Grand Dichotomy, edited by Krishan Kumar and Jeff Weintraub. University of Chicago Press, 1997, pp. 268-302.
"'No Kisses Is Like Youres': An Erotic Friendship between African-American Women During the Mid-Nineteenth Century," Gender and History 7:2 (August 1995): 153-182.