Undergraduate Departmental Representatives
The Undergraduate Departmental Representatives serve as a resource and representative for fellow majors and minors and potential majors and minors, and brings student concerns and/or ideas to the program faculty. They also provide feedback to the program chair, undergraduate advising head, and faculty regarding scheduling problems, course offerings, etc. and help organize events for majors, minors, and other interested students.
Sharon Cai is a senior from Brooklyn, NY majoring in Sociology and Health: Science, Society & Policy. On campus, she is a Head Community Advisor and a Midyear Orientation Core Committee Member. She is also involved with Food Recovery Network, a chapter of a national food waste and hunger awareness organization dedicated to recovering uneaten dining hall food and donating it to local shelters; and Brandeis Pluralism Alliance Steering Committee, which is committed to providing grants to individuals or organizations working to promote unity, inclusion, and pluralism on campus. Her studies mostly focus on food access; social determinants of health and illness; and inequalities in healthcare. She spent summer 2016 in the "Health, Law & Justice" Justice Brandeis Summer program and studied Public Health abroad fall 2016 in Copenhagen, Denmark. If you have any questions about the sociology department, co-curricular opportunities, or anything else, please feel free to email her!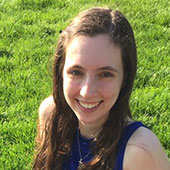 Allison Plotnik
Class of 2018
Allison Plotnik is a senior from Rochester, NY majoring in Sociology and Education Studies. In addition to being a UDR, she is the Managing Editor and treasurer for The Brandeis Hoot. Within the field of sociology, she is focused on education and inequalities in the education system. Last semester she studied abroad in Copenhagen, Denmark. After returning to the US, she worked as the assistant program director at a summer camp in Upstate New York. Feel free to email her with any questions about sociology or anything else!