Buyer Beware
November 16-19, 2017 | Laurie Theater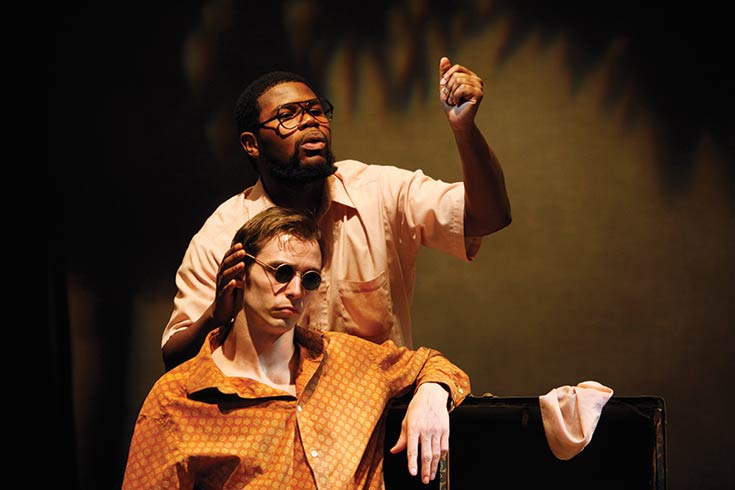 One day, by total accident, Ron Avakian discovers something in the university archives that changes his life; the papers of a standup comic who died more than 50 years ago, Lenny Bruce.
Ron, a so-so student, unmotivated and lazy, is drawn to the power of Bruce's sly, anarchic, ground-breaking humor, and fascinated that it caused police to arrest him, courts to charge him with obscenity, and free-speech advocates claim him as a hero. But even more surprisingly, Ron discovers that when he tries to create a cabaret tribute to Lenny Bruce, even 50 years after his death the comedian's visionary take on life has the power to set off a chain of events at the university that, like a bolt of lightning, illuminates truths we would still rather hide in darkness.
Performance Schedule
Thursday, November 16 at 8 p.m.
Friday, November 17 at 8 p.m.
Saturday, November 18 at 2 p.m.
Saturday, November 18 at 8 p.m.
Sunday, November 19 at 2 p.m.
Ticket Prices
General Public: $20
Brandeis Community*: $15
Seniors (55+): $15
Students: $5
Student Rush: Free
Student prices are available to Brandeis and non-Brandeis students. Brandeis students: limit two tickets per ID. Non-Brandeis students: limit one per ID.
Discounts are also available for groups and Circle of Friends members.