Dream a Little Dream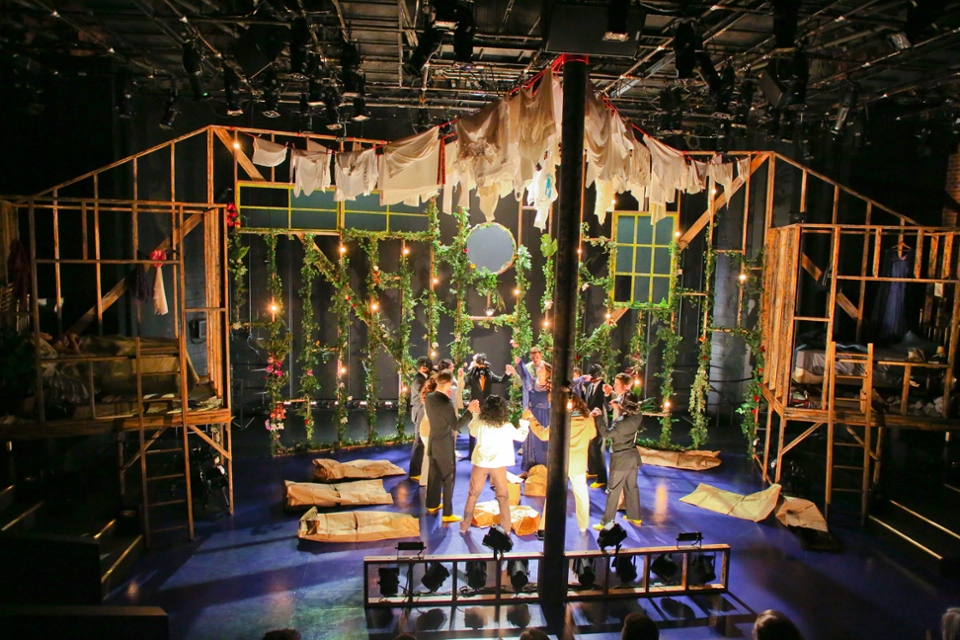 Photo Credit: Mike Lovett
October 18–21, 2018 | Laurie Theater
Dream a Little Dream is an original theater piece that focuses on the dreams of two people who are asleep in their beds.  A company of students and guest artists alike will bring this new piece to life.
Performance Schedule
Thursday, October 18 at 8 p.m.
Friday, October 19 at 8 p.m.
Saturday, October 20 at 2 p.m.
Saturday, October 20 at 8 p.m.
Sunday, October 21 at 2 p.m.
Ticket Prices
General Public: $20
Brandeis Community*: $15
Seniors (55+): $15
Students: $5
Student Rush: Free
Student prices are available to Brandeis and non-Brandeis students. Brandeis students: limit two tickets per ID. Non-Brandeis students: limit one per ID.
Discounts are also available for groups and Circle of Friends members.