Profile: Carmela Belizaire '20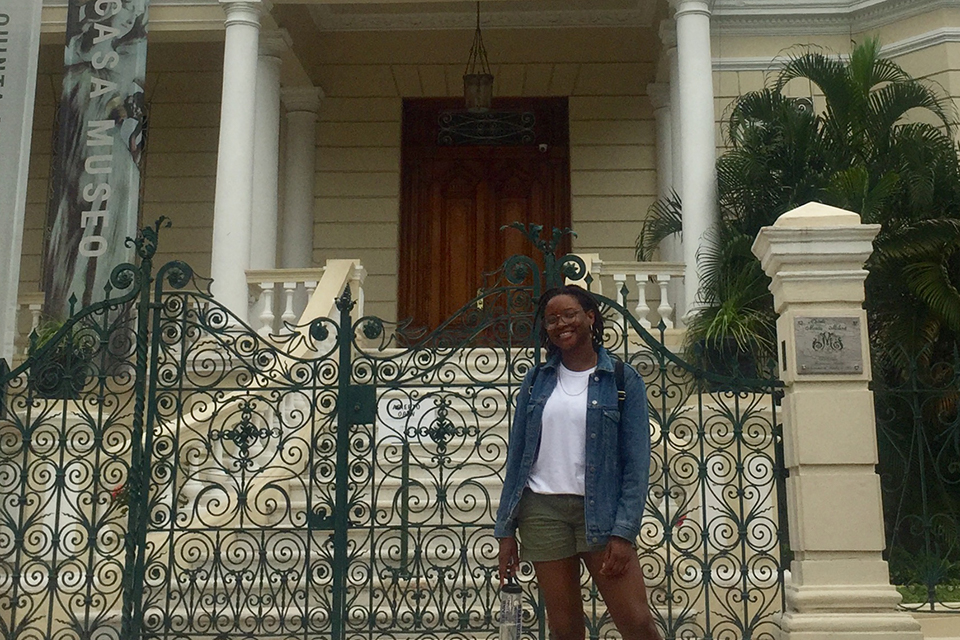 Major/minor: Health: Science, Society, and Policy (HSSP) major with a minor in African and
African American Studies (AAAS)
Semester abroad: Summer 2018
Reason you chose this program: Loved the support I received from the program advisor in
terms of language and personal concerns. The program itself was affordable and I only needed a
small amount of financial support. In addition, I wanted a program that looked at how culture
impacted medical approaches. I also needed to complete my hands-on experience (HOE) for my
major, and this program provided me with that opportunity!
Favorite class(es): Contemporary Issues in Public Health in the Yucatan
Housing situation: I lived with a host family
Best memory: Jumping into a cenote in Tulum and dancing to Cuban electronic dance music
Greatest challenge and how you overcame it: My two biggest challenges were language and social peer pressure. I had difficulty communicating in basic Spanish overall. However, I had great support from my host mom, the director of the program, and a language app I used on my phone. In terms of social
peer pressure, I learned that it's okay to do social activities alone.
Did you apply for any scholarships? If so, which ones and how did they impact your time
abroad? I applied for financial aid through the IFSA-Butler program and for the Pell Grant from
Brandeis.
What you know now that you didn't know before: I wish I had made more use of the currency
exchange because it would allow me to have been able to do more activities.
Fact about (country) that you think people would be surprised to learn: Mexico has
pyramids and the cenotes are more beautiful in person.