Profile: Guoxi Zhu '20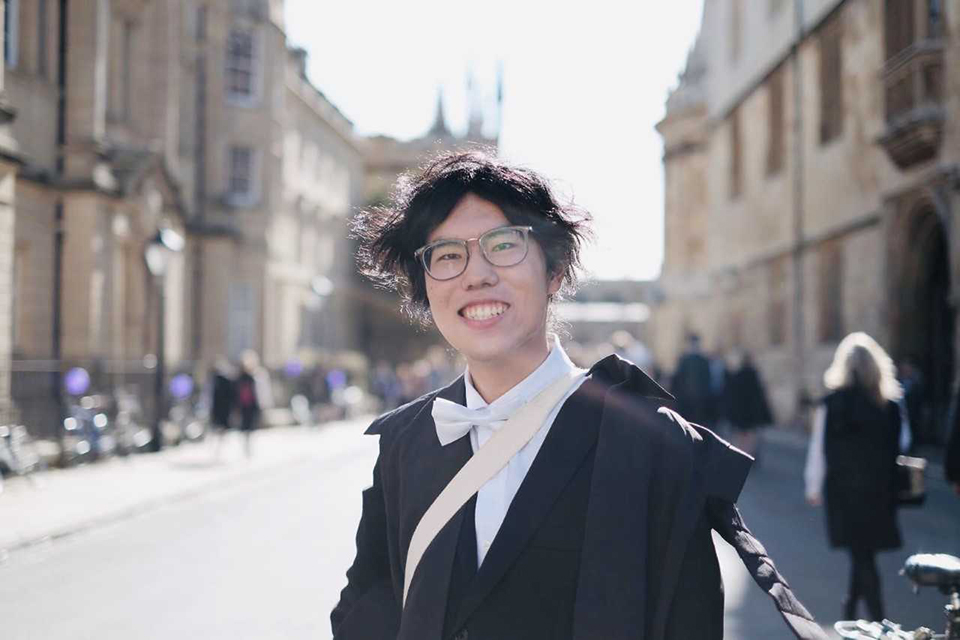 Major/minor: Physics major, Math minor
Year abroad: 2018-19
Reason you chose this program: University of Oxford is the oldest university in English-speaking countries. It is well-known of its academic excellence and curious traditions, both of which I want to experience myself.
Favorite classes: Atomic and laser physics. Imagine you are taking one-on-one tutorials with the same professor who gave lectures and wrote the textbook for the class! This is what you can expect for taking Atomic and laser physics at St. Peter's college. 
Housing situation: I lived in college accommodation next to a medieval castle.
Best memory: St. Peter's college ball. It was a formal dance party taken place in college in Spring. It is one of the most beautiful nights of my life.
Greatest challenge: Time management. Not only academic workload was very intense, but also there were so many events taking place in the university and in the city that one just doesn't want to miss. Finding a balance of academics, social life, and rest was very challenging.
What you know now that you didn't know before: Though Oxford is famous for its history and traditions, it also has a modern and eccentric side. The car factory that manufactures Mini Coopers locates just fifteen-minutes-drive away from the city center, and it offers an exciting factory tour. Besides, Radiohead, one of the most influential alternative rock bands, is also from Oxford.
Fact about Oxford that you think people would be surprised to learn: The only survived soft tissue remains of dodos, one of the most famous extinct animals, are in Oxford University Museum of Natural History. Those remains inspired English author Lewis Carrol, so he later introduced Dodo as a fictional character in his famous work Alice in Wonderland.