Profile: Joel Burt-Miller '16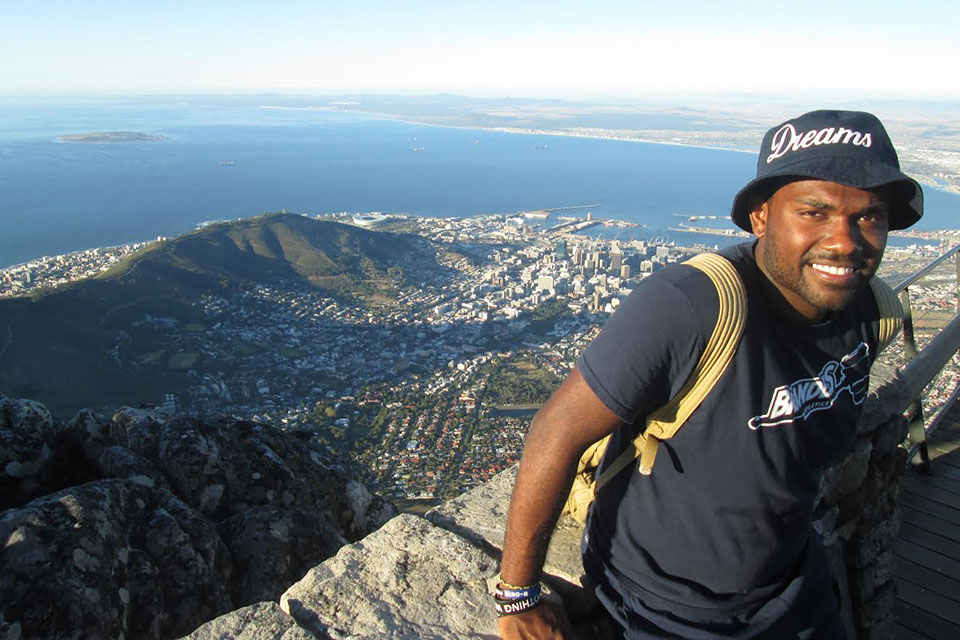 Major/minor: HSSP and Biology major
Study abroad program: SIT/ South Africa: Community Health and Social Policy (Spring 2015)
Reason you chose this program: When choosing to go abroad, I wanted a program which would allow me to be immersed in the culture of my host country. I then came across the SIT model and their commitment to fully immersing their students in the local culture through homestays, and the learning of the local language really stood out to me. I also loved the idea of being able to pursue an independent study project on a topic of my choice. I am currently a pre-medical student and it was great to find these aspects in a health related program.
Favorite class(es): isiZulu, Independent Study Project
Housing situation: Four homestays. One homestay in a Zulu township in Durban, another in an Indian township in Durban, and two more homestays with Zulu families in rural communities. Also, apartment-style housing and hostels.
Best memory: Climbing to the top of Table Mountain in Cape Town. It was a struggle to get to the top but once I made it the view that greeted me was unexplainable.
Greatest challenge: Choosing to live one of the rural communities for three weeks as I completed my independent study project. As a city kid from New York, rural life was definitely an adjustment. My greatest challenge was also my greatest achievement.
What you know now that you didn't't know before: If you are determined enough, you can overcome any challenge. Also, the only thing between myself and a stranger is a conversation.
Fact about (country) that you think people would be surprised to learn: Durban has the highest population of Indians outside of India. Table Mountain is said to be one of the oldest mountains in the world.