Profile: Kinsey Warnock '20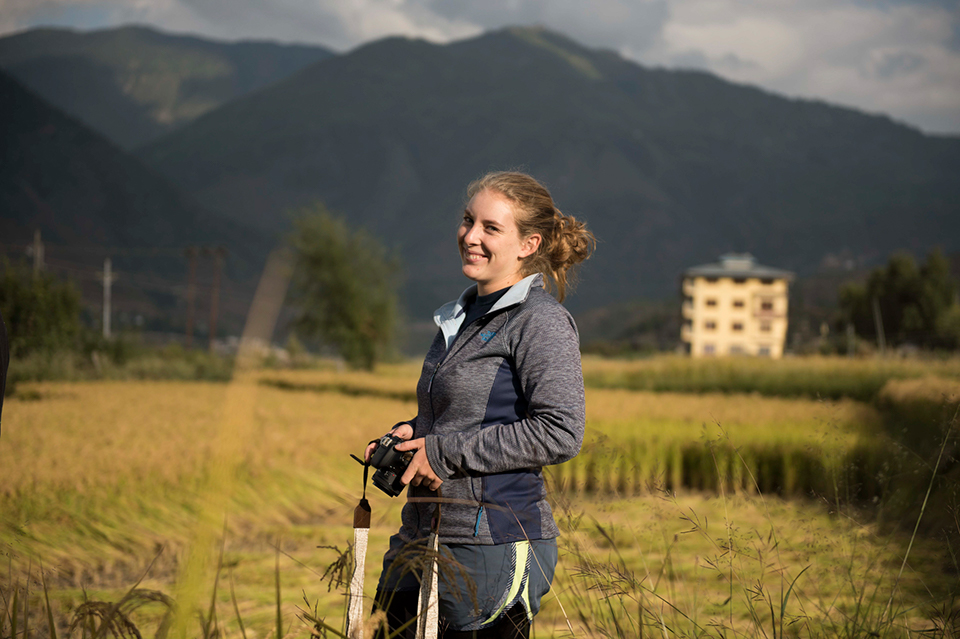 Major/minor:
Environmental Studies/ Economics and Mathematics
Year abroad:
Academic Year 2018-2019 (split year) 
Programs:
SIT/Australia: Rainforest, Reef, and Cultural Ecology
;
SFS/Bhutan: Himalayan Environment and Society in Transition
Reason you chose these programs:
I knew going into college that I wanted to go abroad and that I wanted to spend the year in two different locations if it was possible. After meeting with an advisor I learned that it was indeed possible to do this and that is called a split year program. I knew one of the locations was going to be Australia because it has always been on my bucket list. I choose the SIT program specifically because it spends the most time on the Great Barrier Reef and it was a field study program. For the other semester I had no idea where I wanted to go. My advisor suggested several programs and I finally settled on Bhutan simply because it is in the mountains and it is a hard country to get into otherwise (and I want to see as much of the world as I can). 
Favorite Classes:
Religion and Culture of Bhutan and Reef Ecology 
Housing Situation:
In Bhutan the program had a center that was our home base where I lived with all the other students and some of the staff. When we were traveling we stayed in hotels or camped. In Australia I stayed in various hostels as well as a two week homestay in Cairns. 
Best Memory:
In Bhutan it was hiking to monasteries where we were met with milk tea and cookies. In Australia it was out at Lizard Island on a day when the water was as still as glass and you could'd tell where the water ended and the sky began. 
Greatest Challenge:
For both programs it was never knowing what was going to happen next. We often didn't know our schedule until the day before (or two days before if we were lucky). It was a hard thing to get used to but eventually you stop asking and just go with the flow. In Australia, there was also a bit of culture shock readjusting back to a western country and realizing that the people on the Australia program were there for a wider variety of reasons than the program in Bhutan. 
What you know now that you didn't know before:
Just how complicated relationships with land and nature can be when you add in religion to the situation. North Queensland is home to an insane number of endemic species and not just in the reef. The rainforest in this area is breathtaking and if you are going to be in the area don't spend all your time in the water. 
Fact about Australia that you think people would be surprised to learn:
 There is more than one egg laying mammal in Australia. There is the platypus as well as the echidna, a small hedgehog looking thing (super cute!). 
Fact about Bhutan that you think people would be surprised to learn:
Tourism is one of the largest components of GDP and they still uses Gross Domestic Happiness as an alternative to GDP.