Profile: Regam Charie '19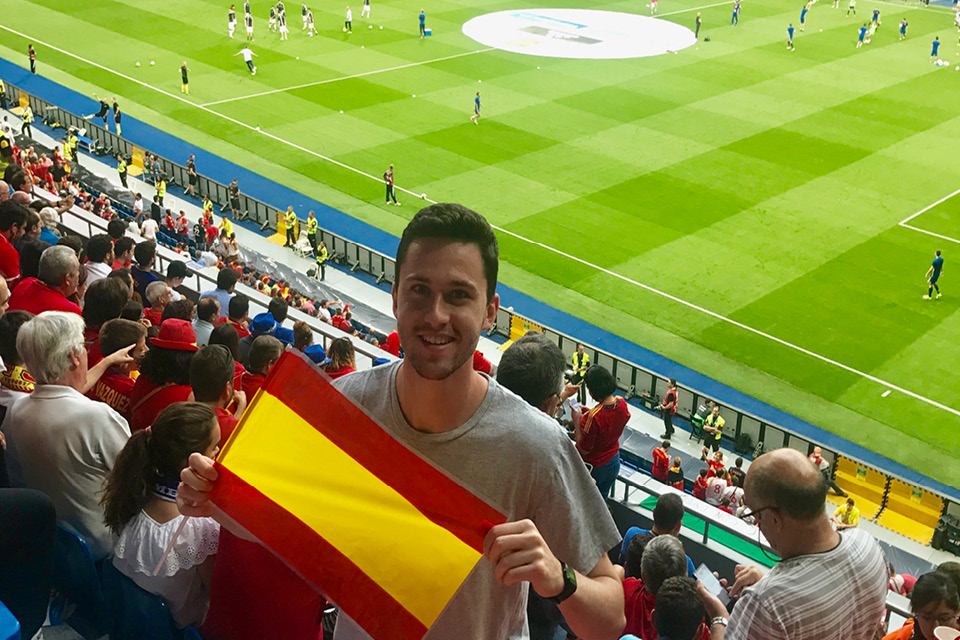 Major/minor: Business and International and Global Studies major
Study abroad program: CIEE/ Liberal Arts in Madrid, Spain (Fall 2017)
Reason you chose this program: I knew I wanted to be in a Spanish speaking country, and for me the opportunity to travel around Europe was irresistible. I also knew I wanted to be in a large city where Castellano was spoken more than Catalan (spoken in Barcelona), so Madrid was the perfect option. I also love Brandeis' liberal arts curriculum, which is why I continued to do that abroad.
Favorite class: I took a class on terrorism and it was probably the most interesting class I have ever taken. The professor was fascinating and incredibly knowledgeable, as he was the general director for victim support during the 2004 Madrid bombings. He really dissected how terrorists from all over the world thought, and why they commit such atrocities.
Housing situation: I lived in a homestay with Jorge and his dog Tofe (toffee).
Best memory: There are too many to choose from… Perhaps all the soccer games I went to and traveling with all my new friends.
Greatest challenge: At first, eating dinner at 9:30pm was difficult. I could never really figure out the gap between lunch and dinner; sometimes we'd eat as late as 11:30pm.
What you know now that you didn't know before:People don't sleep in Madrid, genuinely! You could be walking around the city center at 4am on the Wednesday evening and you would think it was noon on a Sunday!
Fact about Spain that you think people would be surprised to learn: Spain has one of the highest youth unemployment rates, hovering at about 35%. Many parts of Madrid adapted to this by offering massive discounts on things such as the metro for anyone under 26 years old.
Points of reflection: Coming back from Spain really opened my eyes to European lifestyle. In Madrid, and in many other parts of the country, people seemed to 'work to live,' whereas in the US we tend to 'live to work.' What I mean by this is that people in Spain generally wanted to travel and meet new people and work was just a means of doing those things. Spaniards would stay up late and really live in the present and didn't worry as much as American's do about their future. This is something I will never forget.