Profile: Rolonda Donelson '20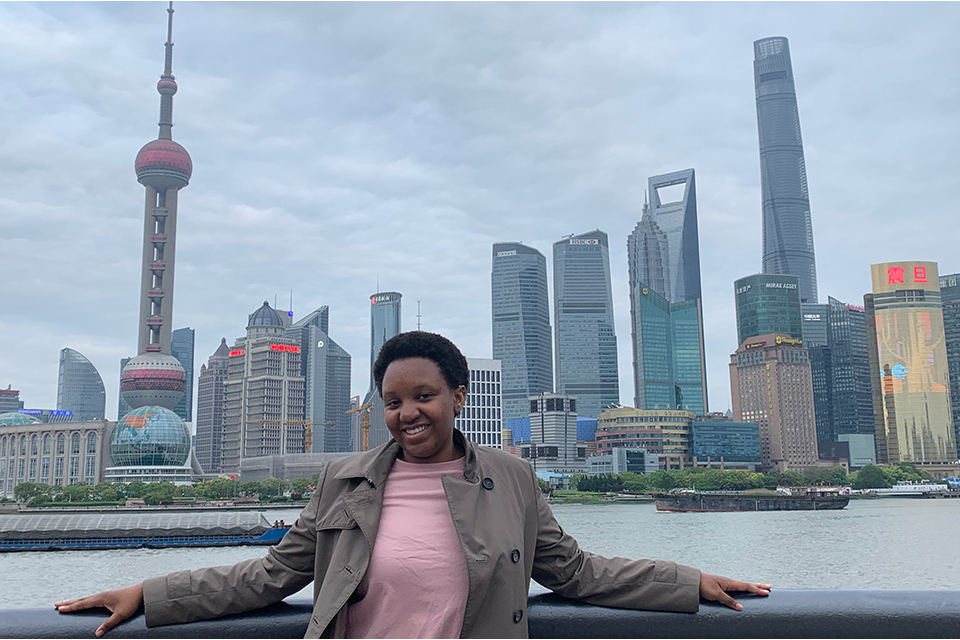 Major/minor: International and Global Studies and Politics
Semester abroad: Spring 2019 
Reason you chose this program: I wanted to do a program that allowed me to not only learn the history of the place that I am but also experience it in a contemporary sense by doing an internship.
Favorite classes: Shanghai: Key to Modern China? 
Housing situation: International Student dormitories with local roommates 
Best memory: Attending my roommate's sister's wedding 
Greatest challenge: Definitely being a foreigner. I received a lot of attention for the way I looked because China is a relatively homogenous country
Did you apply for any scholarships? If so, which ones and how did they impact your time
abroad?  I applied for the Brandeis Sachar Scholarship which allowed me to be awarded the Helen Ke Scholarship which is exclusively for people who choose to study abroad in China. My program also doubles the amount of this scholarship and I was awarded additional scholarship funds through my program as well. 
What you know now that you didn't know before: I wish I would have known to pack light because you will buy a lot of souvenirs 
Fact about (country) that you think people would be surprised to learn: Many parts of China are now cashless and people can use WeChat Pay or AliPay to pay with items using their cell phones. There's also a growing trend of people using facial recognition in some cases to pay for their goods.