Profile: Yona Steinman '20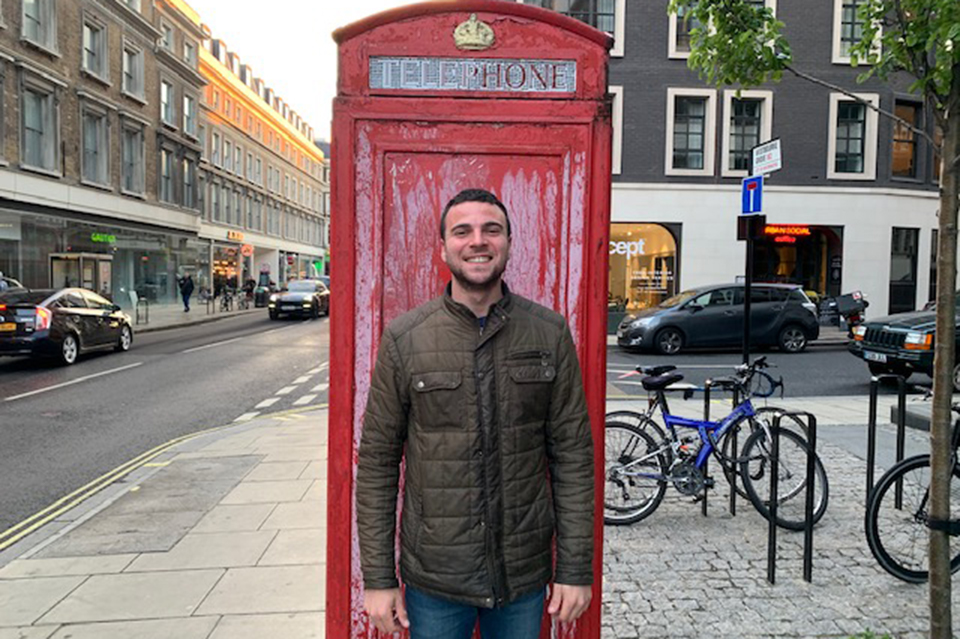 Major: Economics
Minors: Mathematics, Business, Near Eastern and Judaic Studies
Reason you chose this program: I decided to choose this program because I was keen on studying in London, one of the world's busiest and most diverse cities, while also immersing myself in an exciting Academic Experience. The ability to study at King's College was an incredible opportunity, as it is one of the United Kingdom's largest and most famous institutions. I was able to interact and build relationships with people from all over the world. This international experience allowed me to meet a wide range of people from many different backgrounds. The usage of English in the UK allowed to build real relationships with these people, something I do not think I would have been able to do in other places.
Favorite Class: "Museums of London: A Cultural History". In this class, we would visit different museums across London, such as the British Museum and Tate Modern. We gained a great understanding of the deep thought that goes into the design and organization of museums. Every second week, we would go as a class to a new museum. In one instance, we went to the British Museum and were able to handle artefacts that are kept in the museum's storage. It was a fascinating experience to behind the scenes in some of the world's most famous museums.    
Best memory: My best memory took place at the Royal Museum Greenwich, when me and two of my friends decided to visit the museum. During what seemed like a regular visit to a museum, I was able to spot former Canadian Prime Minister Stephen Harper roaming around. As a Canadian, this was a very exciting opportunity for me. I went up to him and we had a short conversation. I even got a picture with him!
Greatest Challenge: My greatest challenge was getting accustomed to social life in London. Being in a large city such a London, friends aren't as close by as they are here at Brandeis. Meeting new people was often difficult, as being in London makes it difficult to see people on a consistent basis. It was a difficult adjustment going from the simple social life that exists here at Brandeis, to living in London. In the end, it all worked out, all I needed to do was step out of my comfort zone!  
What you know now that you didn't know before: There are so many different answers to give to this question. I came to London with a basic understanding of European politics, and specifically, of Brexit. During my time in London I was able to learn about the intricacies of Brexit, why people support or don't support it, and why this period of time will have a lasting effect on not just Europe, but on the entire world.   
Fact about the United Kingdom that you think people would be surprised to learn: The Royal Flag is only flown at Royal Residences if the Queen is present. If she is not present, the Union (National) Flag is flown.