Profile: Zongyuan Li '19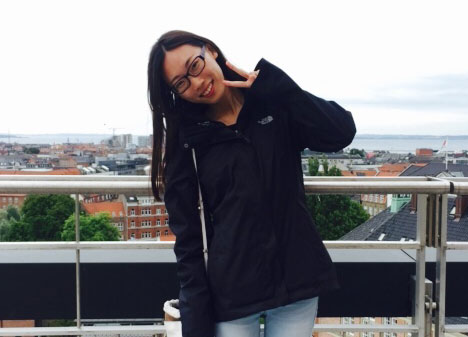 Major/minor: Mathematics and Economics majors
Study abroad program: Brandeis in Copenhagen (Summer 2016)
Reason you chose this program: I chose this program because I love North Europe, and the two courses offered in the program could fulfill my major requirements.
Favorite class: My favorite class was Behavioral Economics because we had both lectures and experiments. The final project of that course had to be designed and conducted by students, which was interesting.
Housing situation: The housing was really nice. It was located in the center of Copenhagen, which was very convenient. There were some nice coffee shops and restaurants around, and the library of Copenhagen University is just one block away from the housing.
Best memory: My best memory would be to hang out and travel with friends. We ride bikes a lot to the pier or just for fun. Summer in Copenhagen was really chill, and I had a really good time enjoying life there.
Greatest challenge: My greatest challenge was on the behavioral economics class because we have to go to the street and do experiments. I wasn't used to it at first, but after the first few experiments, I found it's actually very fun!
What you know now that you didn't know before: We learned a little bit Danish and Danish Culture, which is quite cool.
Fact about Denmark that you think people would be surprised to learn: People there call each other by first names, except if you meet the Queen.