Women Studying Abroad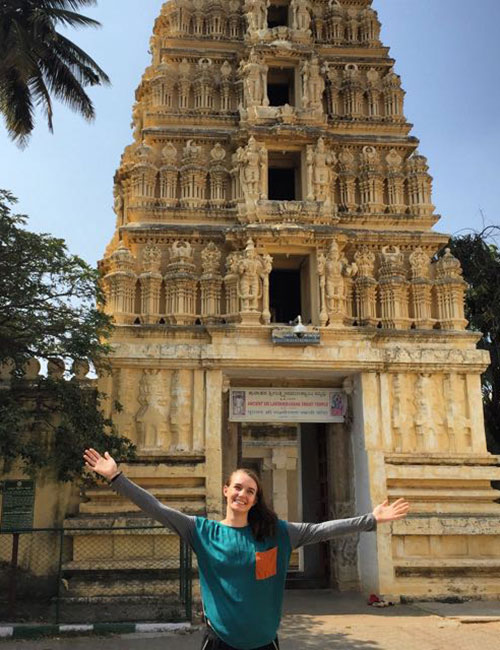 "As a woman traveling in a new country, I made sure to always travel with others that were knowledgeable about the area. I made sure to respect cultural norms, including dressing modestly and not drawing too much attention to myself. This embrace of the Indian culture allowed me the opportunity to wear traditional Indian clothing including kurtis and saris, instead of short shorts, in the hot weather." - Madeline Engeler '16, Bangalore, India
Did you know that more female college students study abroad than male college students? Of the more than 300,000 U.S. students studying abroad during the 2013/2014 academic year, 65% were women. However, despite the presence of U.S. women abroad, women are perceived and treated differently from culture to culture.
Although women study abroad all the time without facing serious issues, this page is intended to prepare you for what you need to know when abroad.
There are some important things for women to consider when studying in another culture:
Differing gender roles - Different people have different ideas of what it means to be a woman, so it is important to remember that some culture rely on gender as a primary way to define identity.
Unwanted attention - Standards of behavior can vary widely from culture to culture, so what is acceptable or friendly in one place might be inappropriate or even illegal in another. Be prepared to encounter surprising behavior and try not to judge solely from an American perspective.
The "easy" stereotype - Many other cultures have the impression that U.S. women are looking for sexual adventures. It's important to realize that many non-sexual behaviors common in the U.S. may, in another culture, suggest that you're "available."
Dressing the part - Dressing as the local women do can help to avoid unwanted attention. Some U.S. clothing styles may be inappropriate in some cultures and attract the unwanted attention you'd like to avoid.
The most important thing that women can do to keep themselves safe is to inform themselves of cultural differences, specifically those that pertain to attitudes toward women (and American women). Read as much as you can, and speak with women who have been to your destination before you go, if possible.
Additional Resources
Student Experience
Check out what other Brandeis students had to say about their study abroad experience: