Communication While Abroad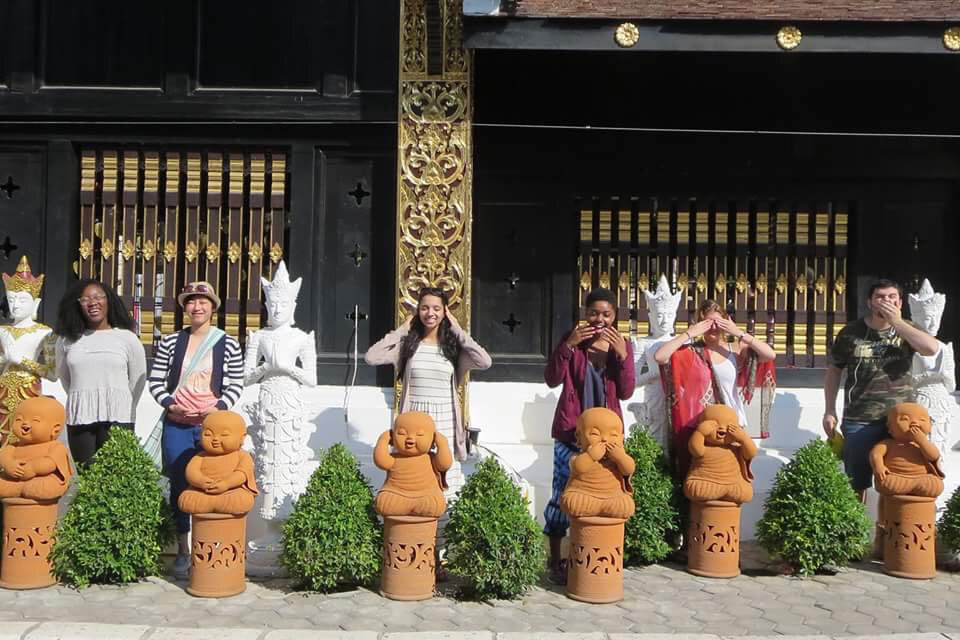 Electronics can be a great way to keep in touch with loved ones back home by texting, calling, emailing, blogging, and sharing photos. However, bringing a camera, laptop, phone, and e-book tablet with corresponding chargers can get heavy, take up space, and leave you at risk for theft. Many countries offer internet cafes and hostels with pay-by-the-minute computers and pay phones. Before departing for abroad, check with your program to see if you will have access to a computer lab or Wi-Fi for your laptop in your classroom facilities abroad and consider limiting yourself to your most important items.
It will be helpful to have a plan in mind before you leave of how you will stay in touch with friends and family back home. Your program will have the best advice on which of the following are realistic:
Cell Phone Options
Get an international plan on your current phone: Your cell phone company here in the states might have an international plan available. Just be sure to talk to your provider about calling, texting, and data rates - they can range greatly depending on where you are in the world and costs can add up quickly.
Buy a cheap phone locally: Keep in mind that your phone with an international plan may not be useful for local calls in your host country.  Therefore, you may want to purchase a no-contract cell phone with rechargeable phone credit in your host country after you arrive. 
Purchase a phone specifically for your trip: There are companies that allow you to purchase an 'international' cell phone and a compatible SIM card prior to departure that you can use overseas. Some companies offer deals although this may not be the most cost-effective option – it is often cheaper to purchase your phone locally.
Calling cards: Consider using international calling cards on landline phones. These are fairly easy to obtain and offer you a great way to keep in touch if you are not near a computer. Rates vary depending on if you are calling a landline or a cell phone (with the latter being more expensive) so keep that in mind while communicating back home.
A phone may be provided by your program: Check with your program to see if it plans to distribute cell phones to all students.
Free Mobile Messaging and Calling
Skype, FaceTime, or WhatsApp: Take advantage of free apps that allow you to communicate around the world free of charge! WhatsApp is a free mobile messaging application that allows you to text, send audio messages, photos, and videos to your recipients who also have downloaded the application. Programs like Skype and WhatsApp are available for download on smartphones.
The catch? Wi-Fi hotspot/internet access is necessary to connect to most of these programs. Wi-Fi may be scarce in your designated country so if you plan on being somewhere with limited free Wi-Fi access (or if you are using a phone without a data plan or one that does not offer the option to download apps), you will not be able to get much use out of these free services.
Things to Remember
As a college student in the U.S., you are probably used to 24/7 contact with others whether it be through email, cell phones, instant messaging, Twitter, Snapchat, Instagram, or Facebook. But while these forms of instant communication are invaluable, staying in touch with home can have an unexpected negative effect on your ability to become fully immersed in your host culture. Consider resisting the temptation to spend so much time on Facebook, email, or Google Chat while you are away.
Test your boundaries until you find a good balance between staying in touch with friends and family back home and having enough time away from a computer or cell phone to ensure you are getting the most out of your time away.