Classes of 2020 and 2021 [Re]Commencement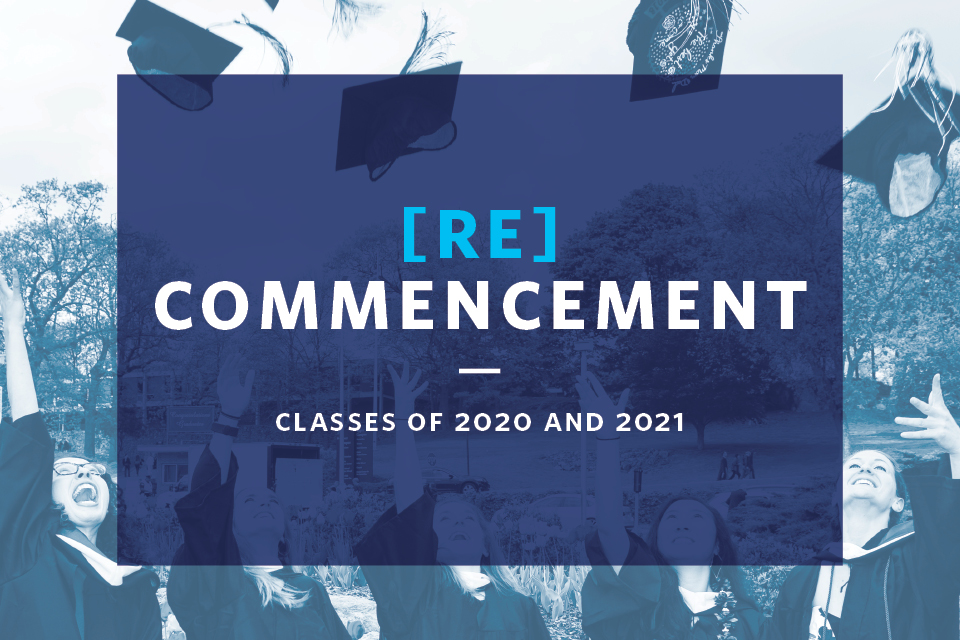 You got through the circumstance, now it's time for the pomp! The Brandeis Classes of 2020 and 2021 are invited to return to campus for a [Re]Commencement ceremony and celebration on the afternoon of Sunday, May 22, 2022.
The [Re]Commencement ceremony will be held on campus followed by a post-commencement celebration at another location. At this time, each graduate is welcome to bring two guests to the ceremony, and the ceremony will also be livestreamed. The venue for the celebration will be determined based on the number of graduates who plan to return.
Please RSVP by Dec. 17 so that the event organizers may reserve an appropriate venue for the post-commencement celebration. Both undergraduate and graduate alumni from the Classes of 2020 and 2021 are invited to participate.
If you cannot attend [Re]Commencement on May 22, please remember that you are always welcome to walk in any future Brandeis Commencement. You also are invited to return to campus June 10-12 for Alumni Weekend 2022, whether you attend [Re]Commencement or not.